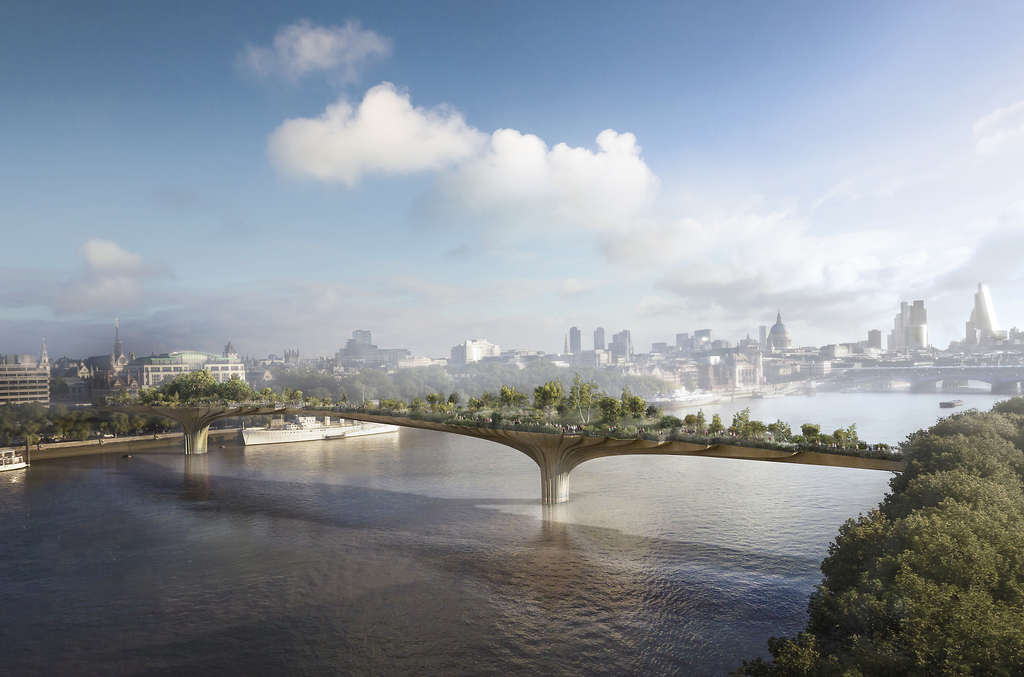 Object Timeline
| | |
| --- | --- |
| | |
| 0 | Work on this object ended. |
| 2012 | Work on this object began. |
| 2015 | |
| 2023 | |
This is a Garden Bridge. It was designed by Heatherwick Studio and Thomas Heatherwick. It is dated 2012-.
How do you create a garden over the Thames River?
One of the studio's most recent proposals is for a new pedestrian bridge across London's Thames River. This floating garden adds a new kind of public space to the city fabric, adding to London's rich horticultural heritage. The structure widens and narrows across its span to allow a dynamic crossing experience for pedestrians. Careful planting with variety in scale, openness, and surprising intimacy, creates a range of spaces and uses along the route that give extraordinary new perspectives on the city. The bridge will grow and nourish the connection between the river's south and north banks.
It is credited Courtesy of Heatherwick Studio.
Our curators have highlighted 3 objects that are related to this one.