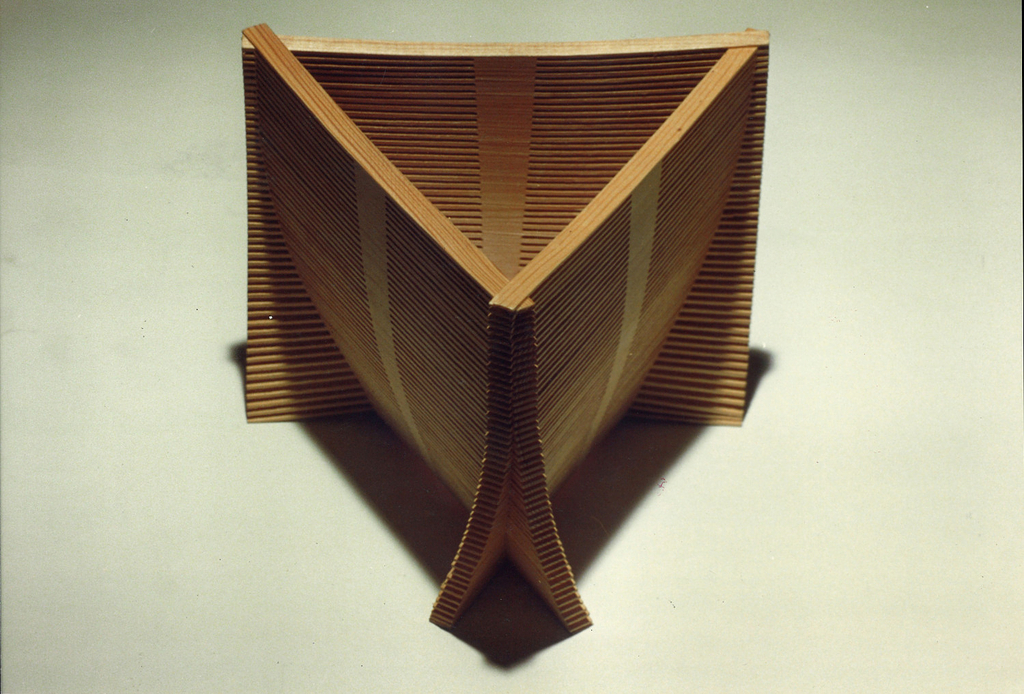 This is a Slatted Vessels. It was designed by Heatherwick Studio and Thomas Heatherwick. It is dated 1991. Its medium is wood, steel.
How can you hold something together without glue?
An early example of Thomas Heatherwick's research into the potential of materials and techniques, the design for this object resulted from experiments with a bandsaw to make multiple cuts into a piece of wood, giving it a comb-like texture in contrast to its smoothness. When he slid three identical pieces into each other, the interleaving of the cuts formed subtle corner details, and the way the elements gripped each other made it possible to bend their surfaces to create a kind of vessel. He later made a metal version using laser cutting.
It is credited Courtesy of Heatherwick Studio.
Its dimensions are
Wood test piece: H x W x D: 21 × 31.1 × 31.1 cm (8 1/4 × 12 1/4 × 12 1/4 in.) Steel test piece: H x W x D: 54.9 × 33 × 33 cm (21 5/8 in. × 13 in. × 13 in.)