Object Timeline
| | |
| --- | --- |
| | |
| -0001 | |
| 2014 | |
| 2023 | |
Architectural Component, Saw Dust Screen II
This is a Architectural component. It was designed by Virginia San Fratello and Ronald Rael.
It is dated 2014. Its medium is
sawdust, agricultural byproducts, organic binders, polymers
.
Fratello and Rael work with sand, wood, ceramics, salt, rubber, glass, and concrete. This screen is printed from reclaimed sawdust. 3D printing requires no molds, allows on-site manufacturing of parts, and uses less energy than traditional manufacturing. Such components could be used to build strong, lightweight wall structures that could be assembled by unskilled builders and could hold vegetation and water for evaporative cooling.
It is credited Courtesy of Emerging Objects.
Its dimensions are
H x W x D: 76.2 × 83.8 × 30.5 cm (30 × 33 × 12 in.)
We have
1 video
that features
Architectural Component, Saw Dust Screen II
.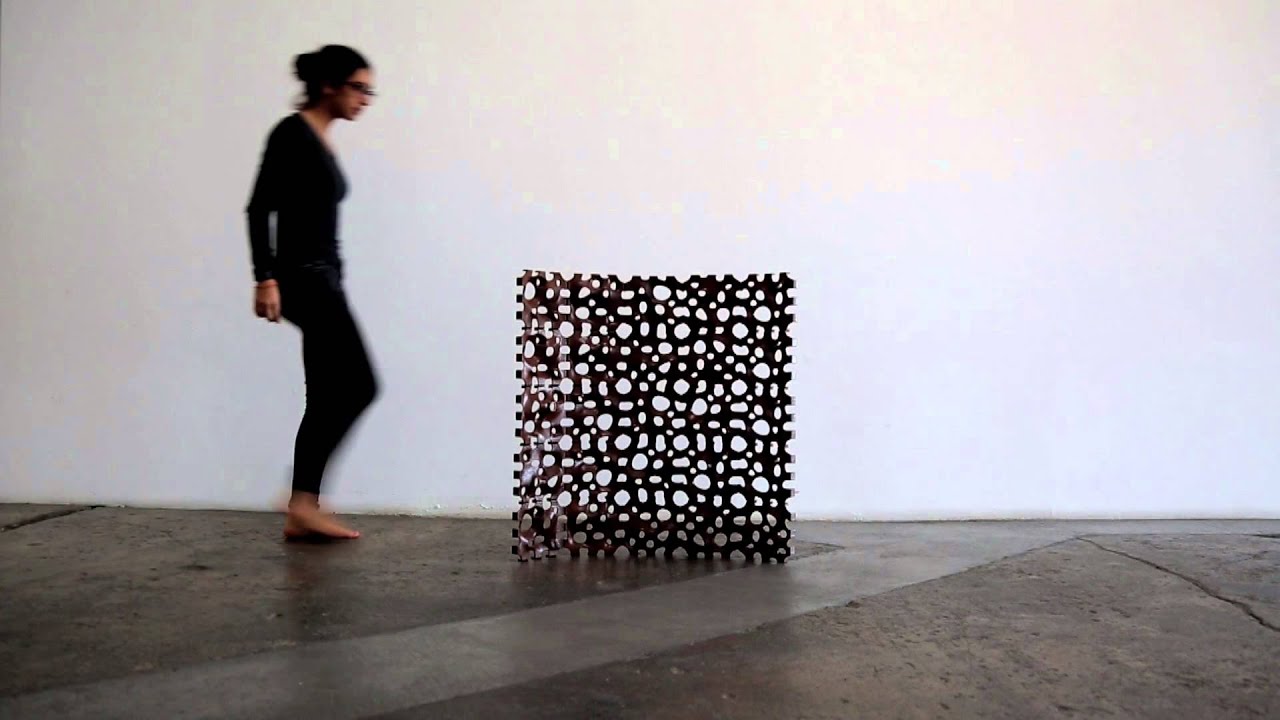 A video showing how the Sawdust Screen progressed from digital design to 3D-printed object.
This object was previously on display as a part of the exhibition Beautiful Users.