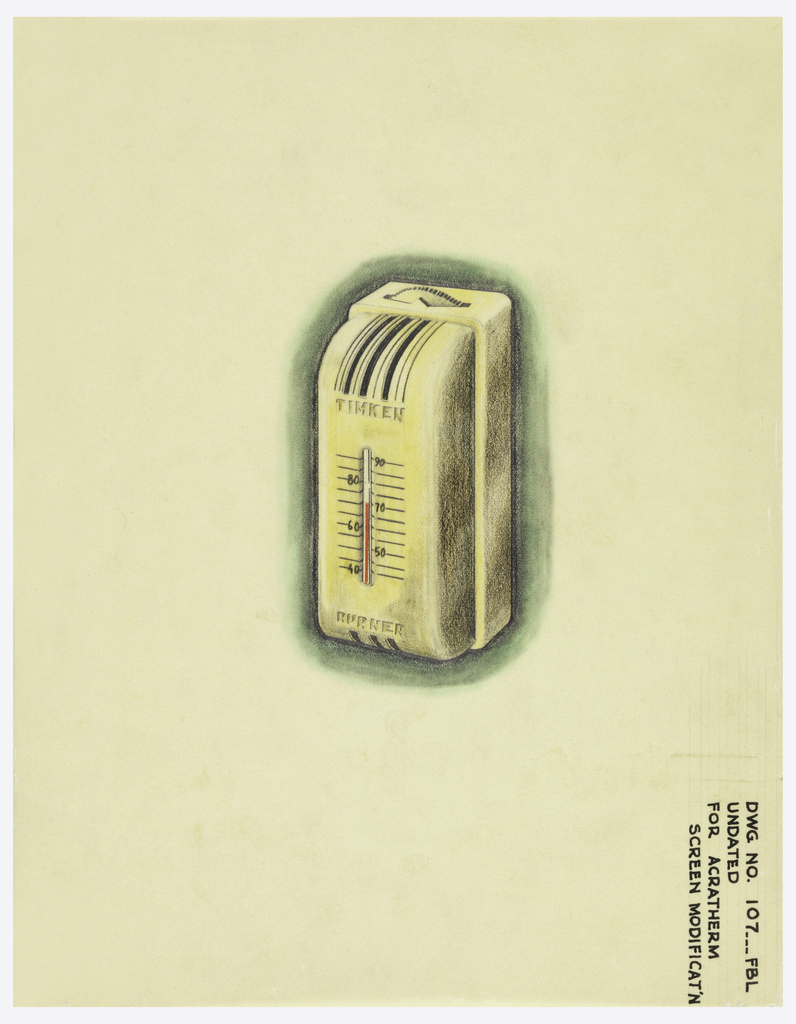 Drawing, Design for Acratherm Gauge
This is a Drawing. It was designed by Henry Dreyfuss. We acquired it in 1997. Its medium is crayon, pen and black ink, graphite on tracing paper. It is a part of the Drawings, Prints, and Graphic Design department.
It is credited Gift of Honeywell, Inc..
Its dimensions are
29.1 x 22.8 cm (11 7/16 in. x 9 in.)
It is inscribed
Inscribed in black gouache, at ninety-degree angle, lower right: DWG. NO. 107---FBL / UNDATED / FOR ACRATHERM / SCREEN MODIFICAT'N
Cite this object as
Drawing, Design for Acratherm Gauge; Designed by Henry Dreyfuss (American, 1904–1972); USA; crayon, pen and black ink, graphite on tracing paper; 29.1 x 22.8 cm (11 7/16 in. x 9 in.); Gift of Honeywell, Inc.; 1997-10-9