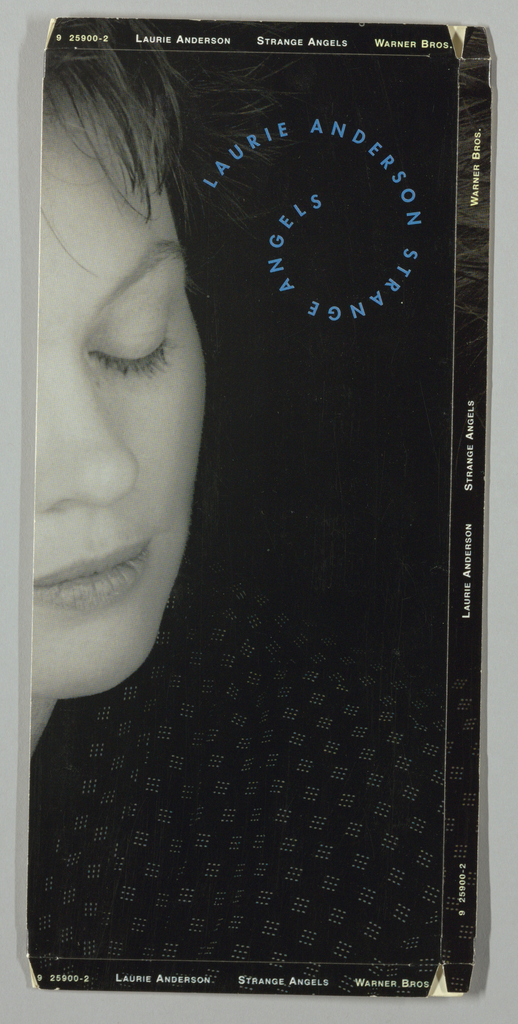 Cd Packaging, Laurie Anderson, Strange Angels
This is a cd packaging. It was designed by M&Co. We acquired it in 1993. It is a part of the Drawings, Prints, and Graphic Design department.
This object was donated by Tibor Kalman. It is credited Gift of Tibor Kalman/ M & Co..
Cite this object as
Cd Packaging, Laurie Anderson, Strange Angels; Designed by M&Co (United States); USA; Gift of Tibor Kalman/ M & Co.; 1993-151-118