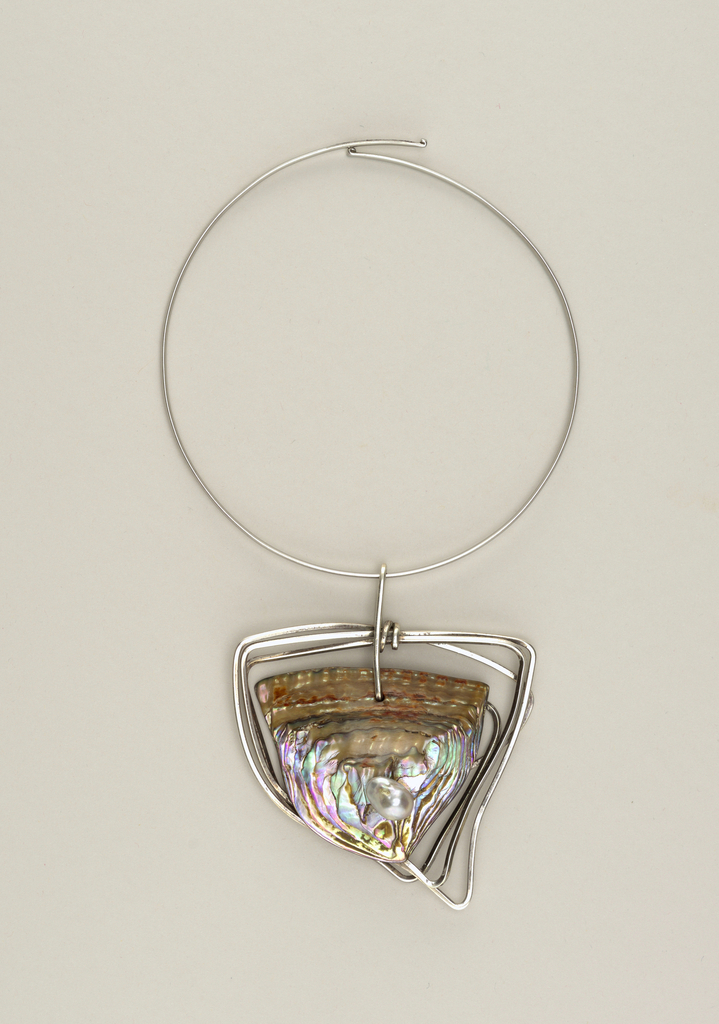 Object Timeline
| | |
| --- | --- |
| 1950 | Work on this object began. |
| 1970 | Work on this object ended. |
| 1990 | |
| 2015 | |
| 2023 | |
This is a Neckring. It was made by Francisco Rebajes. It is dated ca. 1960 and we acquired it in 1990. Its medium is silver, mother-of-pearl, pearl. It is a part of the Product Design and Decorative Arts department.
It is credited Gift of Mr. and Mrs. Eitel Groeschke in memory of Pauline and Frank Rebajes.
Our curators have highlighted 2 objects that are related to this one.
Its dimensions are
H x W x D: 20.5 x 11 x 1.8 cm (8 1/16 x 4 5/16 x 11/16 in.)
Cite this object as
Neckring; Made by Francisco Rebajes (American, b. Dominican Republic, 1907 - 1990); silver, mother-of-pearl, pearl; H x W x D: 20.5 x 11 x 1.8 cm (8 1/16 x 4 5/16 x 11/16 in.); Gift of Mr. and Mrs. Eitel Groeschke in memory of Pauline and Frank Rebajes; 1990-138-1-a,b