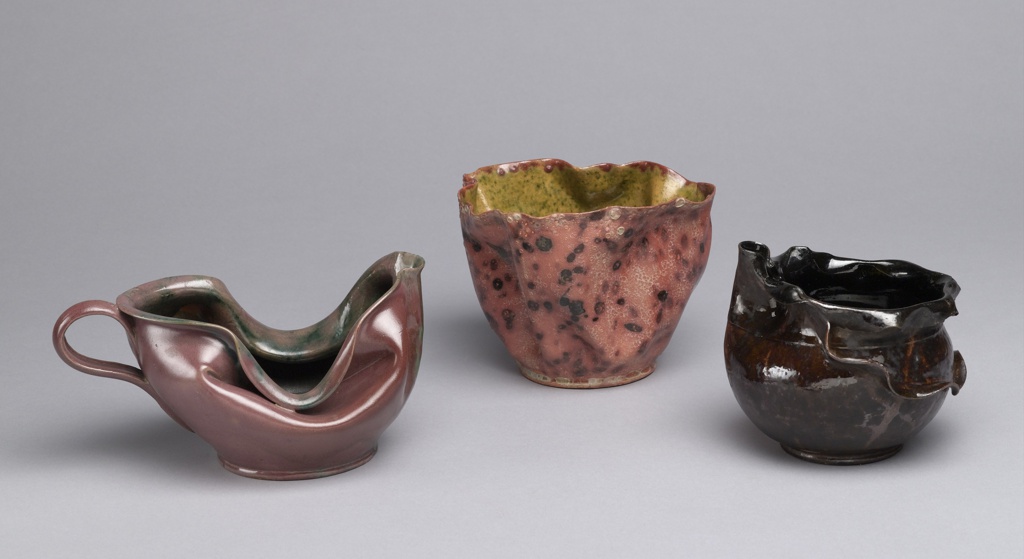 This is a Bowl. It was company: Biloxi Art Pottery and ceramist: George E. Ohr. We acquired it in 1984. Its medium is painted and glazed earthenware. It is a part of the Product Design and Decorative Arts department.
The self-styled "mad potter of Biloxi," Ohr is known for his ability to create very thin-walled vessels on the potter's wheel and his creative techniques for distorting their shapes. This bowl exemplifies these techniques, as the thin form has been crumpled and twisted into a free-form, organic object. The mottled interior and exterior add to the organic nature of this bowl, creating a unique total aesthetic.
This object was donated by Marcia Goodman and William Goodman.
Our curators have highlighted 7 objects that are related to this one. Here are three of them, selected at random:
Cite this object as
Bowl (USA), 1893–1909; Company: Biloxi Art Pottery (United States); painted and glazed earthenware; 1984-84-34