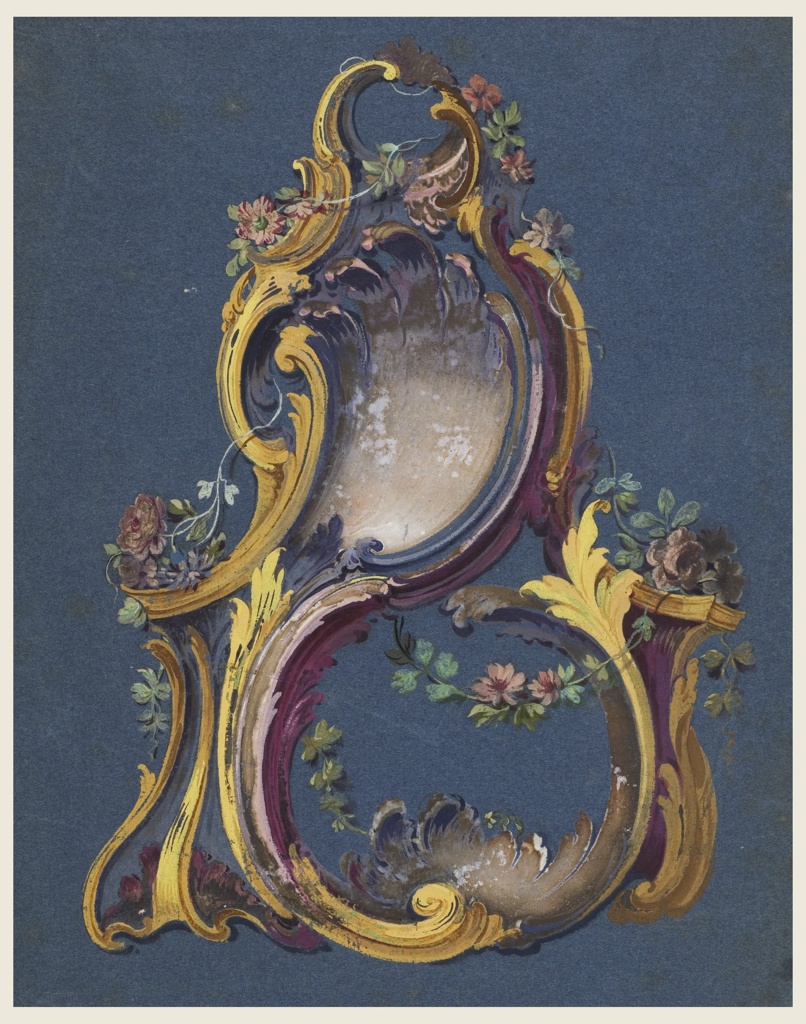 Drawing, Design for a Rocaille Ornament, ca.1839
This is a Drawing. It was designed by Frederick Crace and firm: Crace & Son. It is dated ca.1839 and we acquired it in 1948. Its medium is brush and gouache, gold paint on dark blue wove paper. It is a part of the Drawings, Prints, and Graphic Design department.
It is credited Museum purchase through gift of Mrs. John Innes Kane.
Its dimensions are
24.1 × 19.8 cm (9 1/2 × 7 13/16 in.)
Cite this object as
Drawing, Design for a Rocaille Ornament, ca.1839; Designed by Frederick Crace (English, 1779–1859); England; brush and gouache, gold paint on dark blue wove paper; 24.1 × 19.8 cm (9 1/2 × 7 13/16 in.); Museum purchase through gift of Mrs. John Innes Kane; 1948-40-186