This is a Hanging. It was designed by Lenore Tawney and woven by Lenore Tawney. It is dated 1964 and we acquired it in 1964. Its medium is linen and its technique is hand woven, two intercrossed plain weave structures (double cloth). It is a part of the Textiles department.
Its dimensions are
H x W: 51 x 36 cm (20 1/16 x 14 3/16 in.)
Cite this object as
Hanging, Cross; Designed by Lenore Tawney ((American, 1907–2007)); USA; linen; H x W: 51 x 36 cm (20 1/16 x 14 3/16 in.); 1964-57-2
We have
1 video
that features
Hanging, Cross
.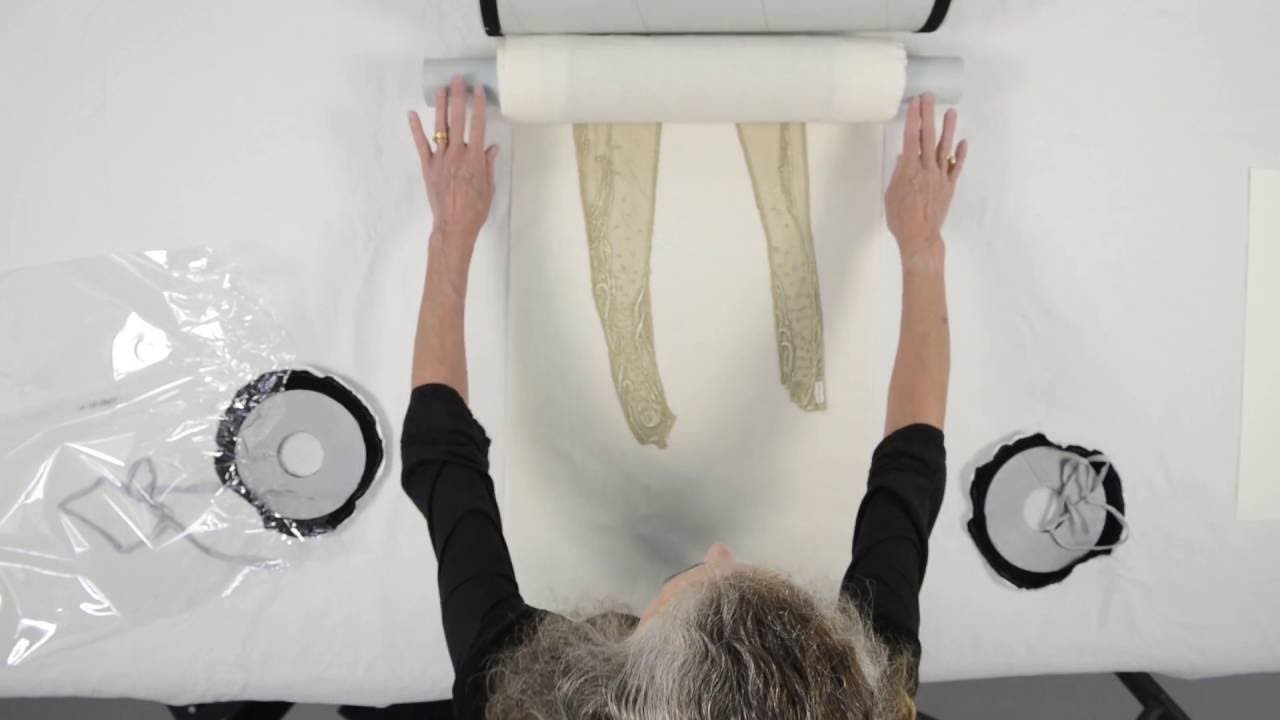 See how textiles are stored at Cooper Hewitt in carefully designed archival containers.