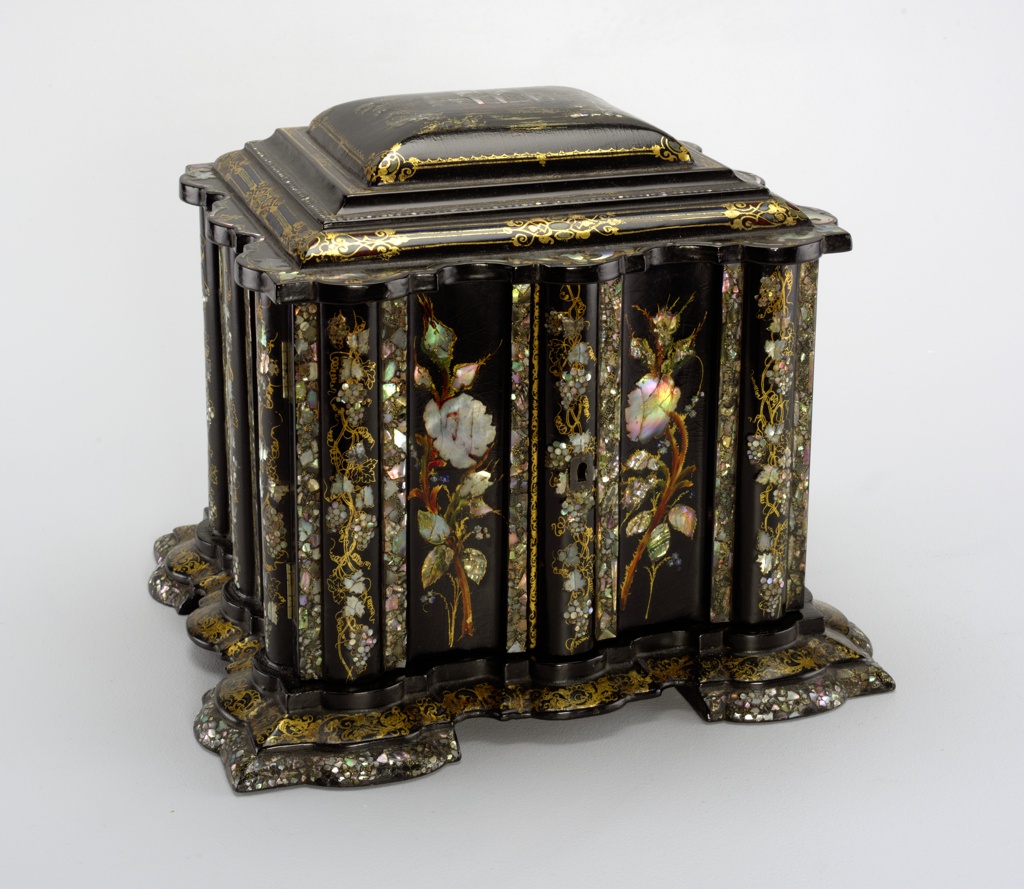 Sewing Box With Implements (England)
This is a Sewing box with implements. It is dated ca. 1850 and we acquired it in 1926. Its medium is papier-mâché, wood, mother-of-pearl, velvet, paper, paint, gilt, ivory. It is a part of the Product Design and Decorative Arts department.
This object was bequest of Mrs. John Innes Kane. It is credited Bequest of Mrs. John Innes Kane.
Its dimensions are
H x W x D (closed): 28.3 x 35 x 31 cm (11 1/8 x 13 3/4 x 12 3/16 in.)
It has the following markings
On lock: crown / "V.R. / PATENT"
It is inscribed
On lid, below image of church, written in small red letters: "Melrose"/ "[Abb]ey"
Cite this object as
Sewing Box With Implements (England); papier-mâché, wood, mother-of-pearl, velvet, paper, paint, gilt, ivory; H x W x D (closed): 28.3 x 35 x 31 cm (11 1/8 x 13 3/4 x 12 3/16 in.); Bequest of Mrs. John Innes Kane; 1926-22-16-a/j