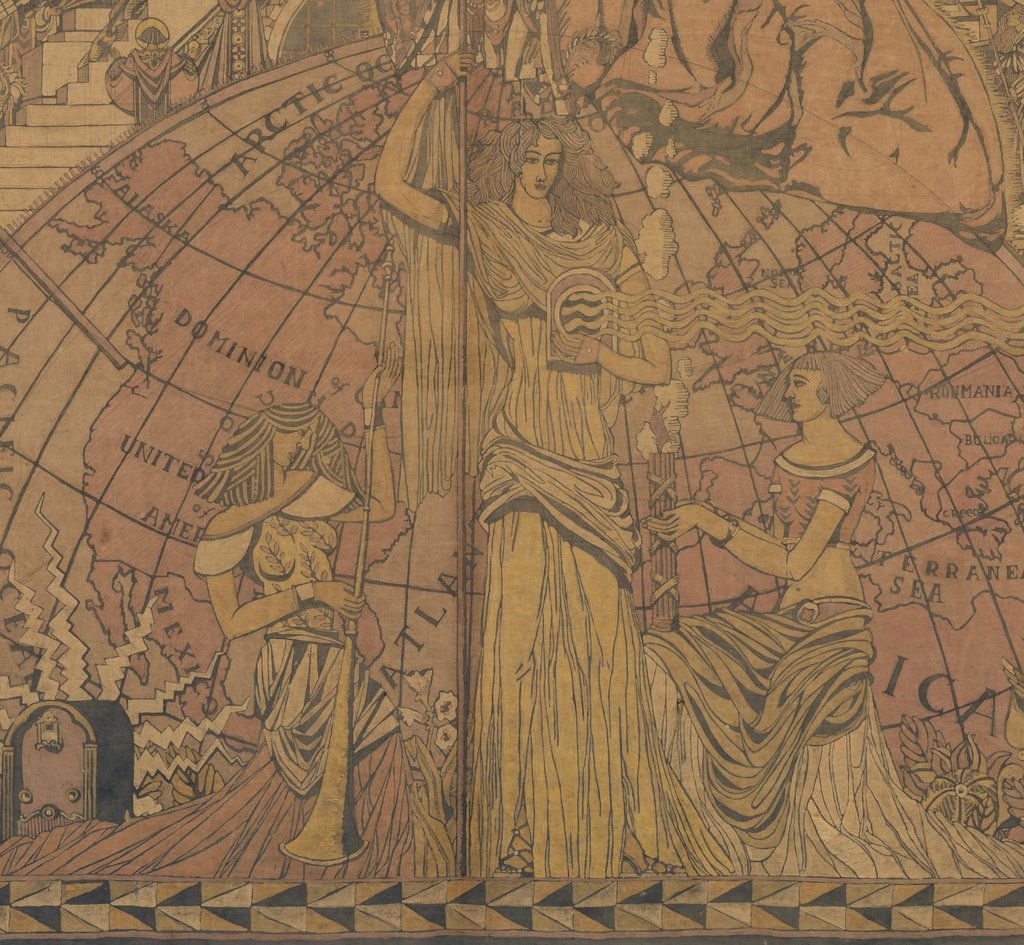 Object Timeline
| | |
| --- | --- |
| | |
| 1934 | Work on this object began. |
| 2016 | |
| 2017 | |
| 2023 | |
Mural Detail, The World of Radio
This is a Mural detail. It was made for Jessica Dragonette. It is dated 1934. Its medium is cotton and its technique is wax resist dyeing (batik) on plain weave.
Allegorical figure of a woman representing Radio wears a long pleated gown and sandals. Her upraised arm supports the microphone that Jessica Dragonette stands before while a radio held near her heart emits radio waves.
It is credited Gift of Nicholas Meredith Turner in memory of Jessica Dragonette.