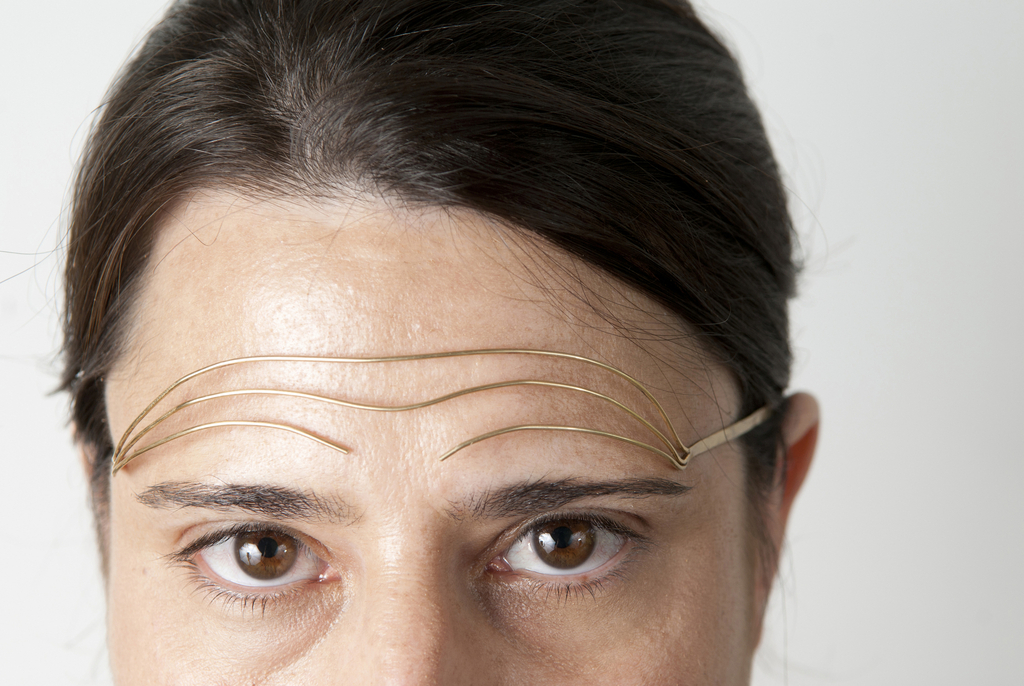 Forehead Tiara, from Wrinkle Jewelry collection
This is a Forehead Tiara. It was designed by Noa Zilberman.
It is dated 2012. Its medium is
gold-plated brass
.
This forehead tiara is worn around the head like a crown, creating a delicate tracery of wrinkles across the brow. Zilberman crafted the Wrinkles jewelry collection during her graduate studies at Israel's Bezalel Academy of Arts and Design. The pieces follow the grooves that settle naturally around the eyes, mouth, brow, and cleavage—lines that Zilberman studied in her own body after the birth of her first son.
It is credited Gift of Noa Zilberman.
Our curators have highlighted 8 objects that are related to this one. Here are three of them, selected at random:
Its dimensions are
H x W x D: 2.5 × 10.2 × 12.7 cm (1 × 4 × 5 in.)