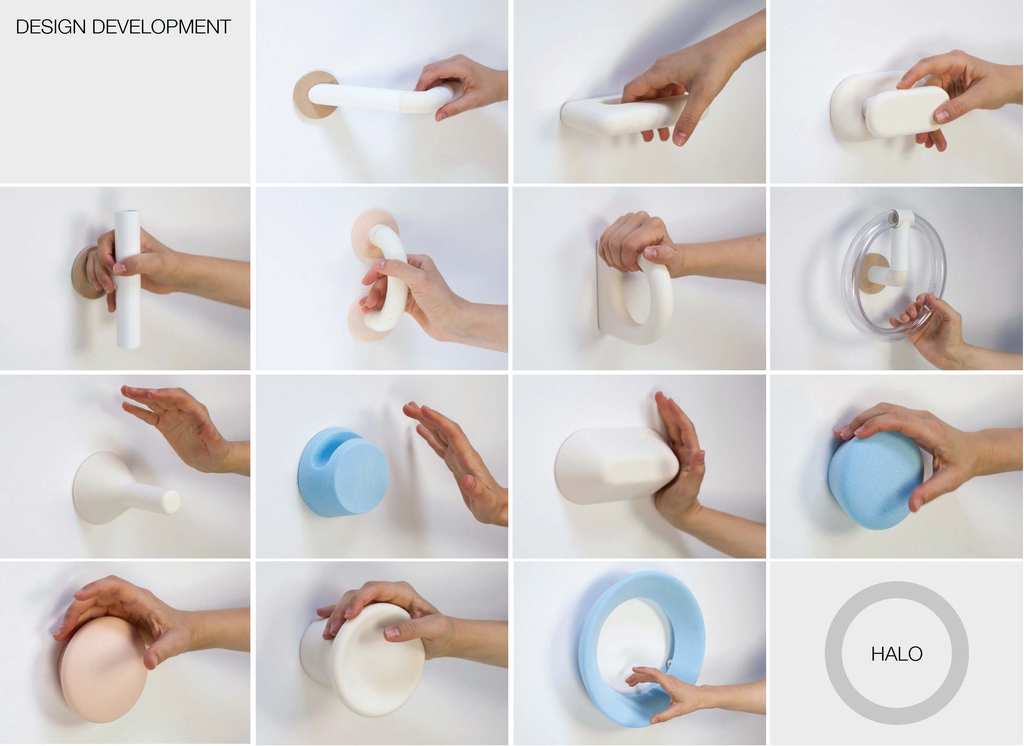 Object Timeline
-0001

2014

We exhibited this object.

Work on this object began.

2023
Prototype, Sabi HOLD Bathroom Fixtures and Prototypes
This is a Prototype. It was founded by Jay Osgerby. It is dated 2014. Its medium is polyurethane model board, die-cast aluminum.
The Sabi HOLD helps people get in and out of the bath or shower. The designers explored a variety of handle shapes before arriving at HOLD's serene circular form. The final product is comfortable to grasp and intuitive to use. The HOLD also functions as a towel holder, helping avoid reference to hospital-like grab bars.
It is credited Courtesy of MAP.
Its dimensions are
H x W: 30.5 x 30.5 cm (12 x 12 in.) or smaller
This object was previously on display as a part of the exhibition Beautiful Users.