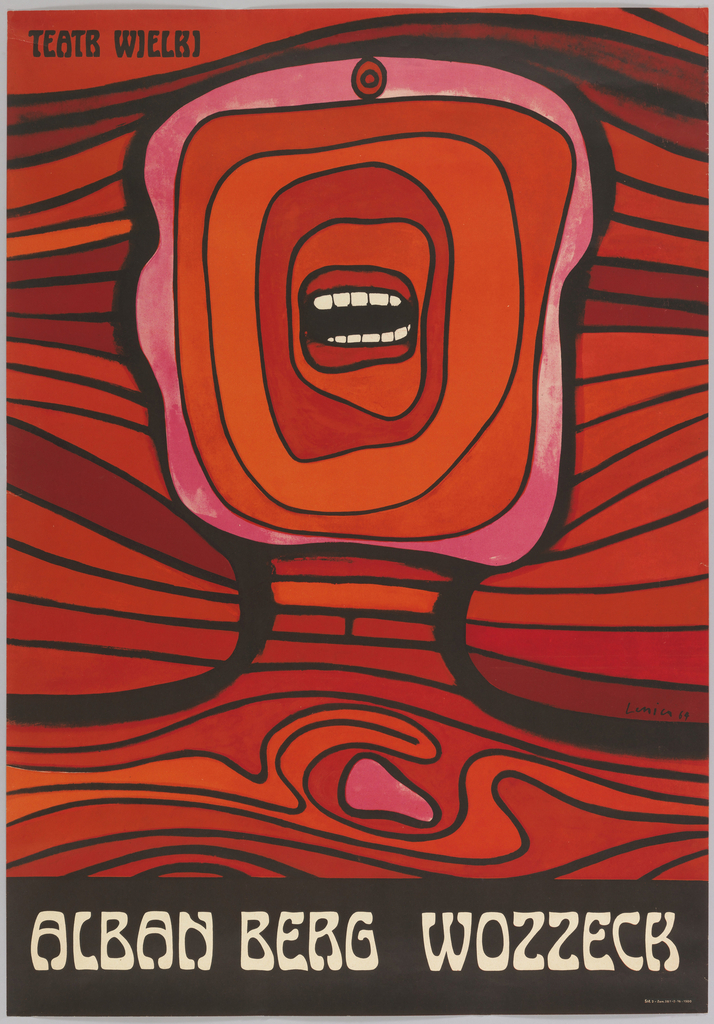 This is a Poster. We acquired it in 2013. Its medium is offset lithograph on paper. It is a part of the Drawings, Prints, and Graphic Design department.
This poster depicts a scene from Alban Berg's atonal opera Wozzeck. The title character stabs the mother of his child and throws the bloodied weapon into a lake. He later drowns while trying to retrieve the knife. The illustration unites Wozzeck's cries with the currents of the bloodied water and the blood-red moon above.
This object was featured in our Object of the Week series in a post titled A Bloody, Primal Scream.
Our curators have highlighted 5 objects that are related to this one. Here are three of them, selected at random:
Cite this object as
Poster, Wozzeck; Poland; offset lithograph on paper; 2013-30-1
This object was previously on display as a part of the exhibition How Posters Work.