Object Timeline
| | |
| --- | --- |
| | |
| -0001 | |
| 2013 | Work on this object began. |
| 2014 | |
| 2023 | |
Prosthetic Hand, Robohand
This is a Prosthetic hand.
It is dated 2013. Its medium is
3d-printed pla, stainless steel parts
.
Richard van As, a South African woodworker, lost four fingers in a shop accident in 2011. He used a MakerBot Replicator 2 Desktop 3D Printer to prototype his own prosthesis at low cost. Cables attached to the base structure cause the fingers to curl when the user's wrist bends, enabling the user to grasp objects. Robohand files are posted on Thingiverse, allowing users to produce their own devices.
It is credited Courtesy of MakerBot Industries.
Our curators have highlighted 7 objects that are related to this one. Here are three of them, selected at random:
Its dimensions are
H x W x D: 7.6 x 15.2 x 35.6 cm (3 x 6 x 14 in.)
We have
1 video
that features
Prosthetic Hand, Robohand
.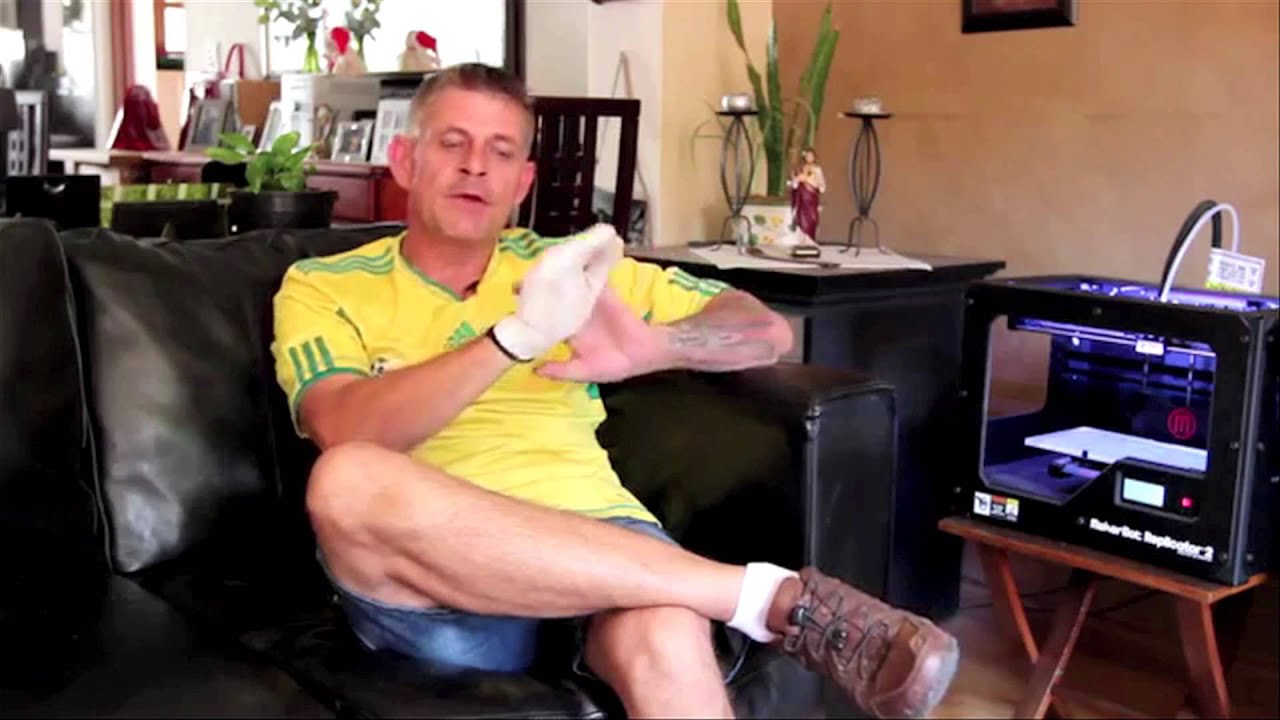 The Robohand's creator talks about how the device works, plus a testimonial from a Robohand user.
This object was previously on display as a part of the exhibition Beautiful Users.