Object Timeline
| | |
| --- | --- |
| | |
| -0001 | |
| 2013 | Work on this object began. |
| 2014 | |
| 2015 | |
| 2023 | |
3D Printer In Zero-G Experiment (USA)
This is a 3D Printer in Zero-G Experiment. It was made by Made In Space, Inc. and NASA Marshall Space Flight Center.
It is dated 2013–14. Its medium is
aluminum, steel, plastic
.
Made in Space and NASA partnered to launch the "3D Printing in Zero-G Experiment" on September 23, 2014. Referred to as "the flying factory," the goal is to demonstrate manufacturing capabilities in space and free astronauts from their reliance on Earth for basic equipment. Three-D printers use an additive extrusion-based process to build objects layer by layer out of polymers, composites, and other materials. The challenges of designing such a device for space are numerous: the printer must account for the movement, or "float," of components during liftoff and in microgravity, survive vibrations and changes in pressure during launch, and be provided with adequate electrical power and ventilation. But with the help of this specially designed 3D printer, the current supply chain from Earth to space can be largely bypassed, allowing astronauts to create everything from common instruments to replacement parts.
It is credited Courtesy of Made In Space, Inc. and NASA.
Our curators have highlighted 1 object that are related to this one.
Its dimensions are
H x W x D (3D Printer): 40 × 44.1 × 44.6 cm (15 3/4 × 17 3/8 × 17 9/16 in.)
We have
1 video
that features
3D Printer In Zero-G Experiment (USA)
.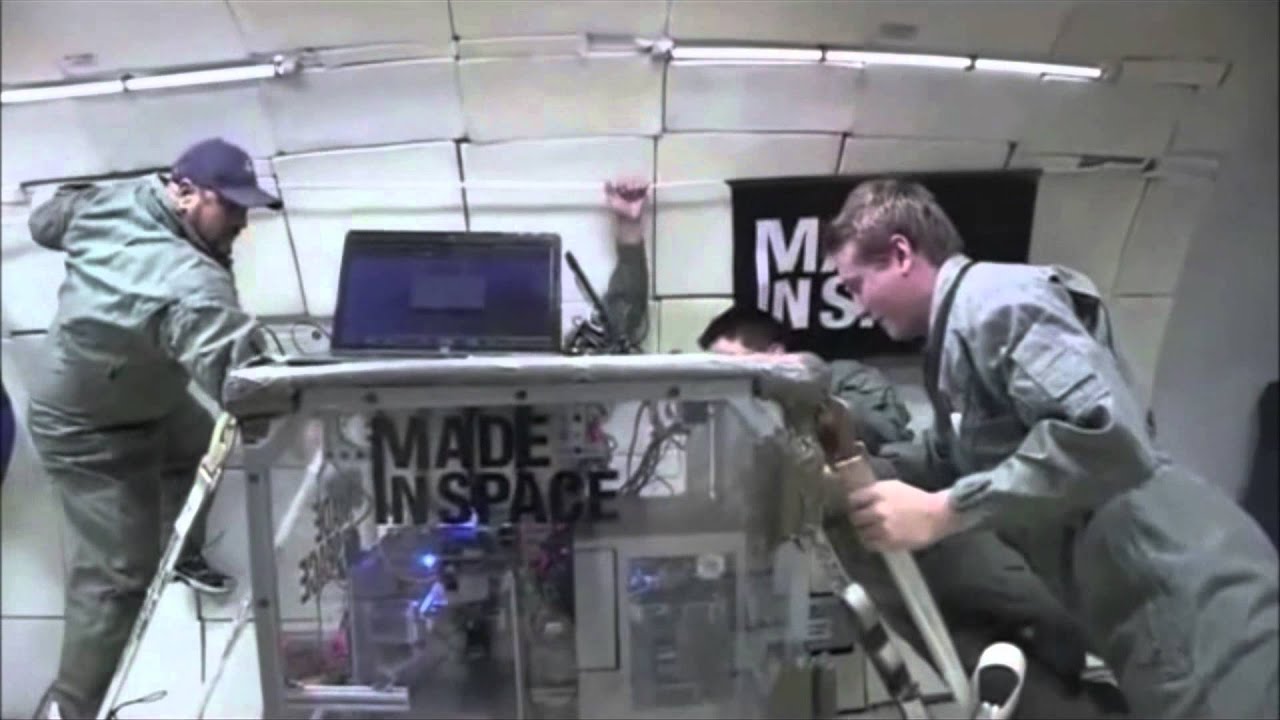 A demonstration of the first 3D Printer to be used in space.