Object Timeline
| | |
| --- | --- |
| | |
| -0001 | |
| 2005 | Work on this object began. |
| 2014 | |
| 2023 | |
Paper Construction, One Red Dot: A Pop-up Book for Children of All Ages
This is a Paper construction.
It is dated 2005. Its medium is
cut paper
.
Carter, a master paper engineer, has created more than 70 pop-up books. He is acclaimed for his use of color, shape, and surface. As part of a five book series on color, One Red Dot presents 10 captivating and elaborate pop-up sculptures, each hiding a red dot. This visual "hide and seek" game challenges the reader to find the red dot. Carter's works are innovative creations in three-dimensional form, with sculptural constructions that rise from the page.
It is credited Courtesy of Smithsonian Libraries, Gift of Sue Ellen Appleman.
Our curators have highlighted 7 objects that are related to this one. Here are three of them, selected at random:
Its dimensions are
Open: 23.3 x 46 cm (9 1/8 x 18 1/8 in.) Pop-up height: 27 cm (10 5/8 in.)
We have
1 video
that features
Paper Construction, One Red Dot: A Pop-up Book for Children of All Ages
.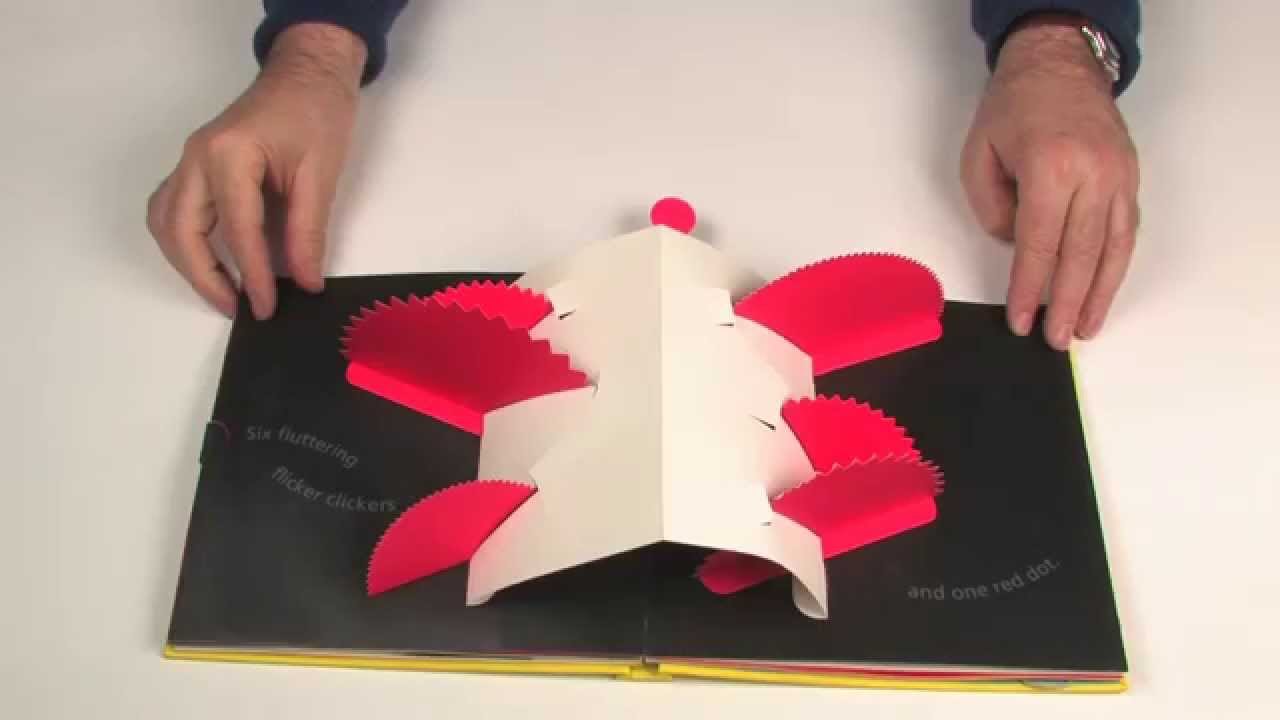 A look at the inside pages of this pop-up book, housed in the National Design Library at the Cooper Hewitt museum.
This object was previously on display as a part of the exhibition Making Design.