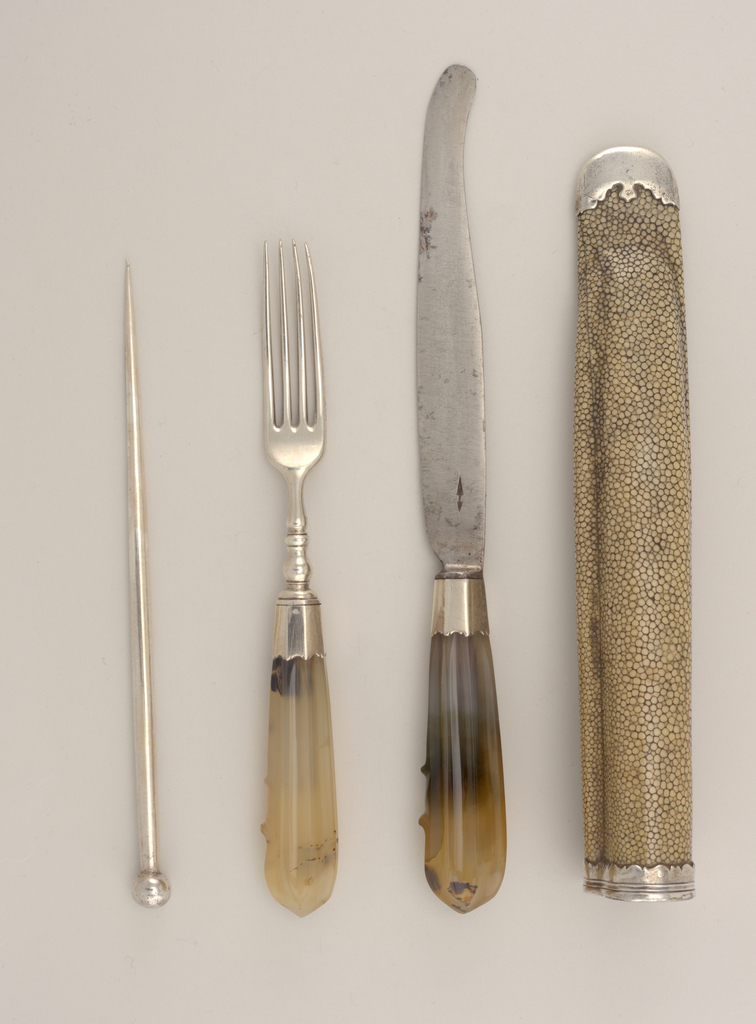 Fork (probably Netherlands)
This is a fork. It is dated ca. 1750 and we acquired it in 1985. Its medium is silver, agate, steel. It is a part of the Product Design and Decorative Arts department.
This object was donated by Eleanor L. Metzenberg. It is credited The Robert L. Metzenberg Collection, gift of Eleanor L. Metzenberg.
Its dimensions are
L x W: 19.5 x 2.2 cm (7 11/16 x 7/8 in.)
It has the following markings
On each piece in set: Dutch import mark: " ..ZII " ; Tardy, SILVER, 1981, p.327
Cite this object as
Fork (probably Netherlands); silver, agate, steel; L x W: 19.5 x 2.2 cm (7 11/16 x 7/8 in.); The Robert L. Metzenberg Collection, gift of Eleanor L. Metzenberg; 1985-103-118-c