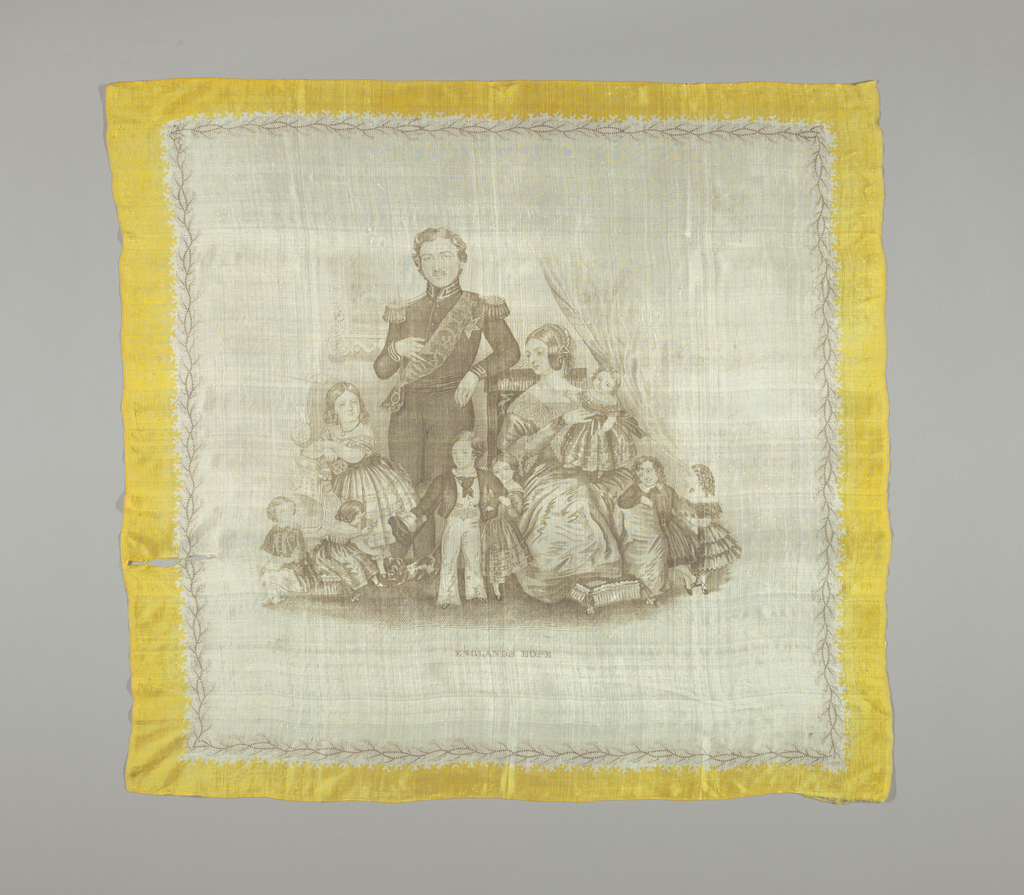 Scarf, England's Hope, ca. 1855
This is a Scarf. It is dated ca. 1855 and we acquired it in 1981. Its medium is silk and its technique is printed by engraved plate on plain weave. It is a part of the Textiles department.
This object was donated by Harmon H. Goldstone.
Its dimensions are
H x W: 83.8 × 88.9 cm (33 × 35 in.)
Cite this object as
Scarf, England's Hope, ca. 1855; England; silk; H x W: 83.8 × 88.9 cm (33 × 35 in.); 1981-68-1