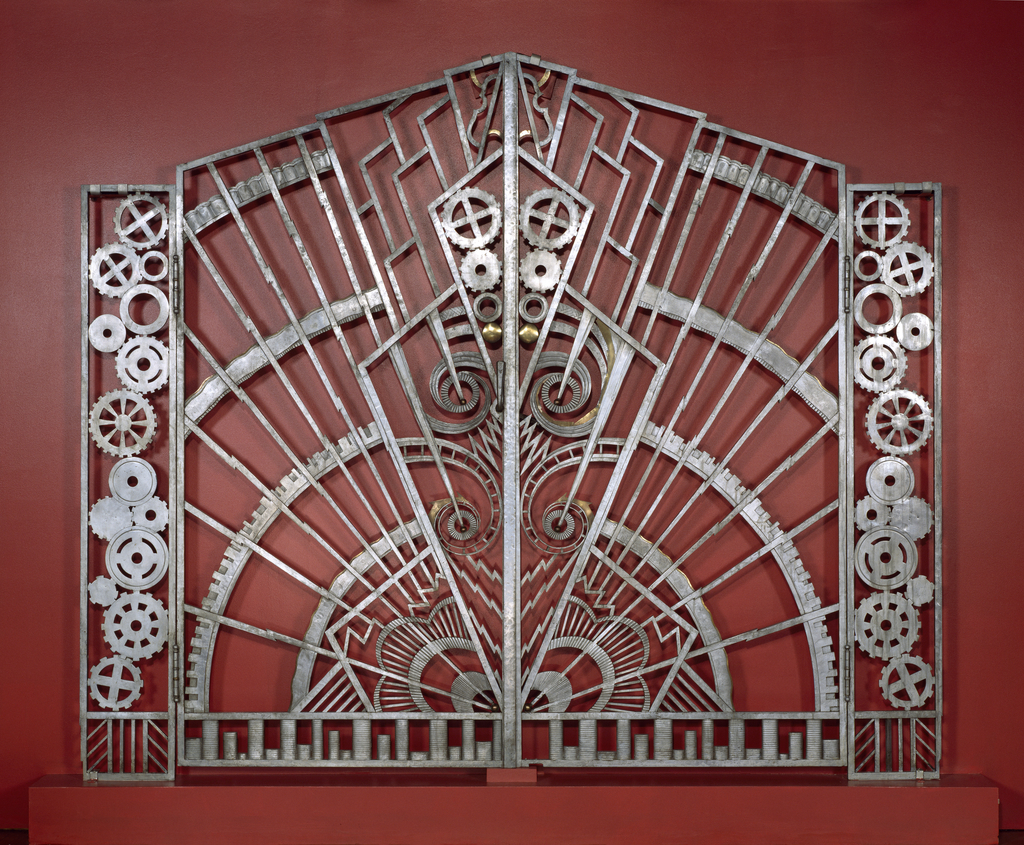 Chanin Building Pair Of Gates
This is a Pair of Gates. It was designed by René Paul Chambellan. It is dated 1928 and we acquired it in 1993. Its medium is wrought iron, bronze. It is a part of the Product Design and Decorative Arts department.
René Paul Chambellan designed these gates for the entrance to the executive office suite of the Chanin Building in New York. The radiating-ray design, which connects to Futurism and Cubism, is surrounded by decorative machine cogs, bringing industrial motifs into interiors a year after New York's Machine-Age Exposition of 1927.
This object was donated by Mr. Marcy Chanin. It is credited Gift of Marcy Chanin.
Our curators have highlighted 4 objects that are related to this one. Here are three of them, selected at random:
Its dimensions are
H x W x D (-1): 189.2 x 114.3 x 11.4cm (74 1/2 x 45 x 4 1/2 in.) H x W x D (-2): 189.2 x 114.3 x 11.4 cm (74 1/2 x 45 x 4 1/2 in.)