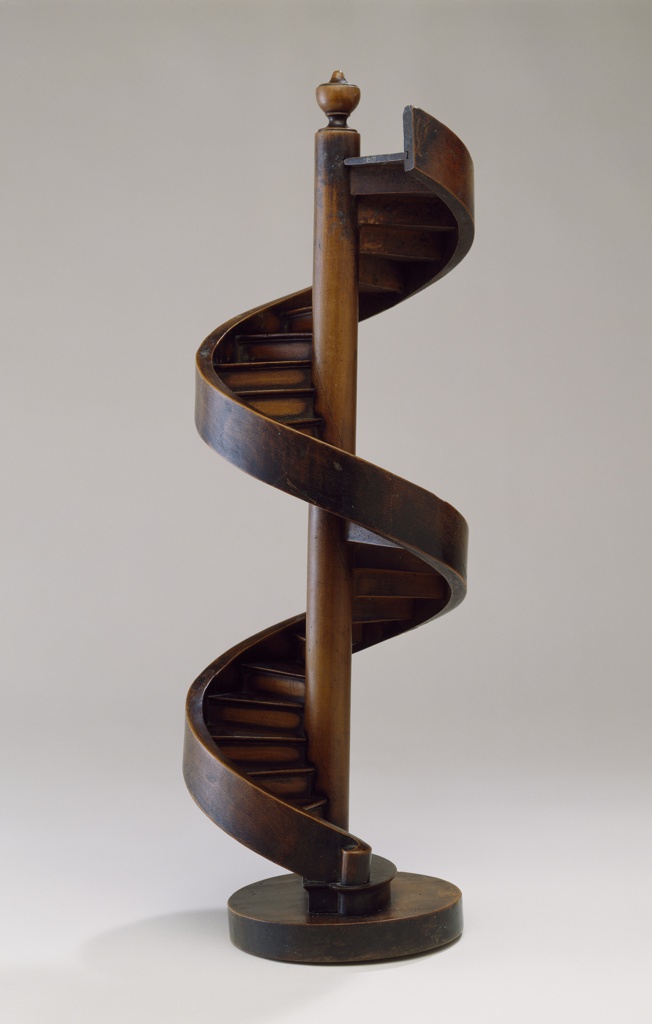 Model for Spiral Staircase
It is dated 19th century and we acquired it in 2007. Its medium is pearwood. It is a part of the Product Design and Decorative Arts department.
This scaled staircase model consists of an elegant spiral with two revolutions. A celebrated art form that was closely linked to the height of craft-specific guilds in France—woodworking in particular—staircase models were used to demonstrate technical mastery and virtuosity of the craft. The spiral staircase balances aesthetics with structural needs, taking its form from one of the most familiar motifs found in the natural world.
This object was donated by Eugene V. Thaw and Clare E. Thaw. It is credited Gift of Eugene V. and Clare E. Thaw.
Its dimensions are
H x W x D: 44 x 16.5 x 16.2 cm (17 5/16 x 6 1/2 x 6 3/8 in.)
Cite this object as
Model for Spiral Staircase; pearwood; H x W x D: 44 x 16.5 x 16.2 cm (17 5/16 x 6 1/2 x 6 3/8 in.); Gift of Eugene V. and Clare E. Thaw; 2007-45-4