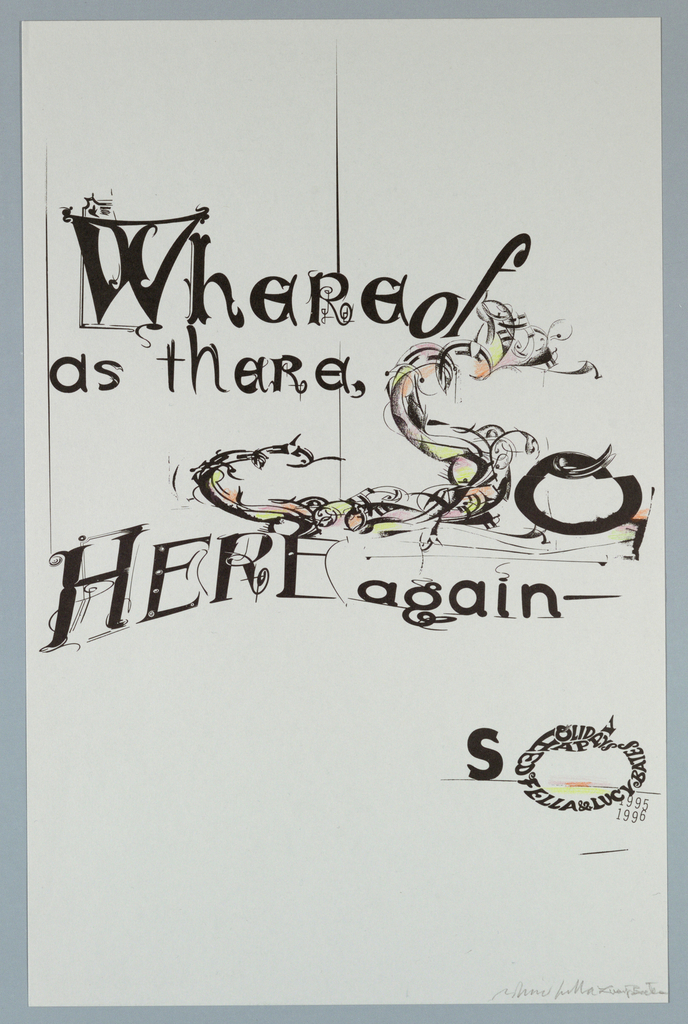 Object Timeline
| | |
| --- | --- |
| 1995 | Work on this object began. |
| 1996 | Work on this object ended. |
| 2002 | |
| 2015 | |
| 2023 | |
Holiday Greetings, Ed Fella and Lucy Bates Holiday Greetings: Where of...
This is a Holiday greetings. It was designed by Edward Fella. It is dated 1995–96 and we acquired it in 2002. It is a part of the Drawings, Prints, and Graphic Design department.
This object was donated by Edward Fella. It is credited Gift of Edward Fella.
Cite this object as
Holiday Greetings, Ed Fella and Lucy Bates Holiday Greetings: Where of...; Designed by Edward Fella (American, b. 1938); Gift of Edward Fella; 2002-8-48