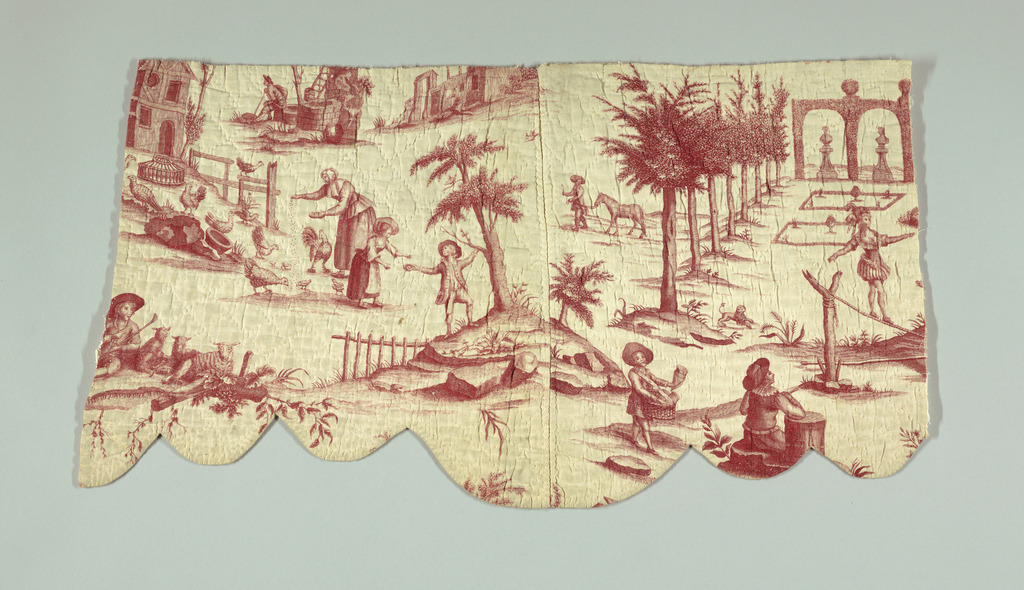 Valance, La Danseuse de Corde (Tightrope Walker)
This is a Valance. It was made by Petitpierre et Cie. It is dated 1785–90 and we acquired it in 1995. Its medium is cotton and its technique is printed by engraved copper plate on plain weave. It is a part of the Textiles department.
This object was bequest of Elinor Merrell. It is credited Bequest of Elinor Merrell.
Its dimensions are
H x W: 41.9 x 83.8 cm (16 1/2 x 33 in.)
Cite this object as
Valance, La Danseuse de Corde (Tightrope Walker); Made by Petitpierre et Cie; France; cotton; H x W: 41.9 x 83.8 cm (16 1/2 x 33 in.); Bequest of Elinor Merrell; 1995-50-92