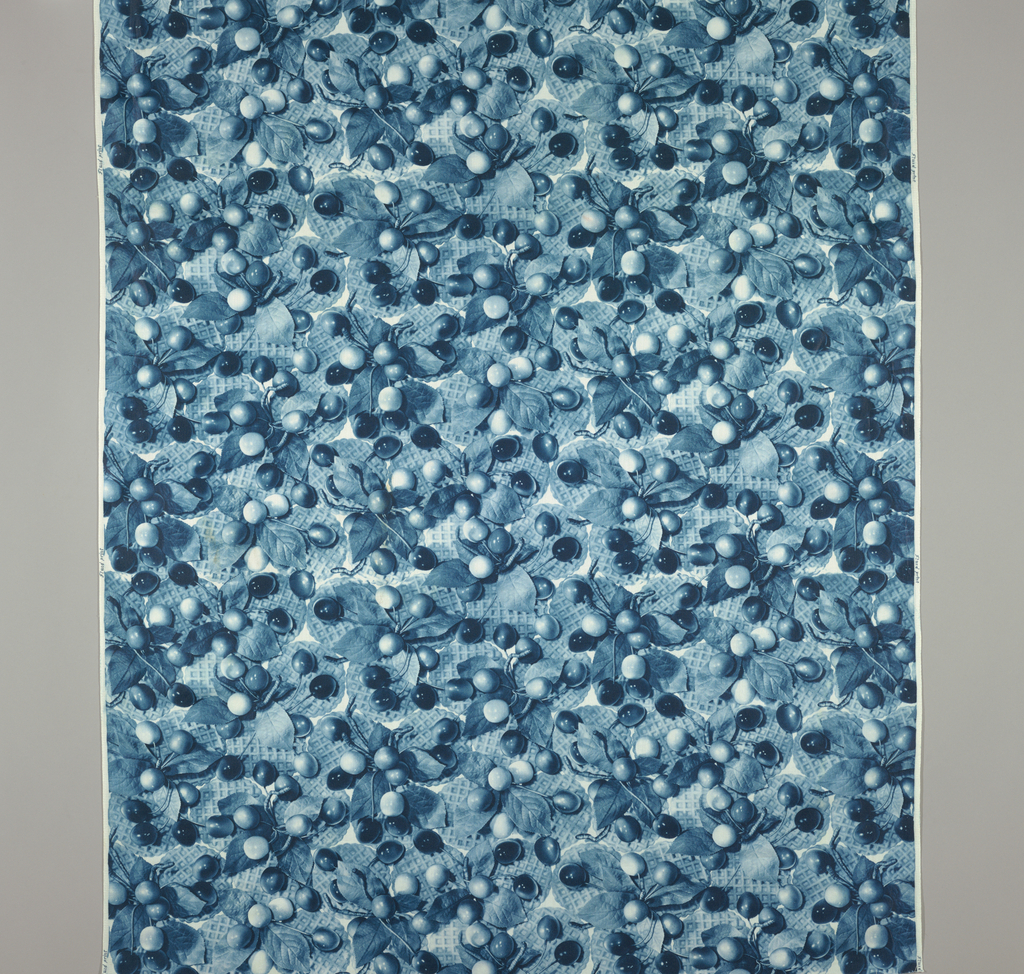 Object Timeline
| | |
| --- | --- |
| 1925 | Work on this object began. |
| 1975 | Work on this object ended. |
| 1994 | |
| 2013 | |
| 2015 | |
| 2021 | |
Textile (England), ca. 1950
This is a Textile. It is dated ca. 1950 and we acquired it in 1994. Its technique is photo printed on 4&1 satin weave. It is a part of the Textiles department.
This object was donated by Eddie Squires. It is credited Gift of Eddie Squires.
Its dimensions are
Warp x Weft: 371 x 90.5 cm (12 ft. 2 1/16 in. x 35 5/8 in.)
It is inscribed
Printed on selvedge: "fluid print"
Cite this object as
Textile (England), ca. 1950; Warp x Weft: 371 x 90.5 cm (12 ft. 2 1/16 in. x 35 5/8 in.); Gift of Eddie Squires; 1994-81-1