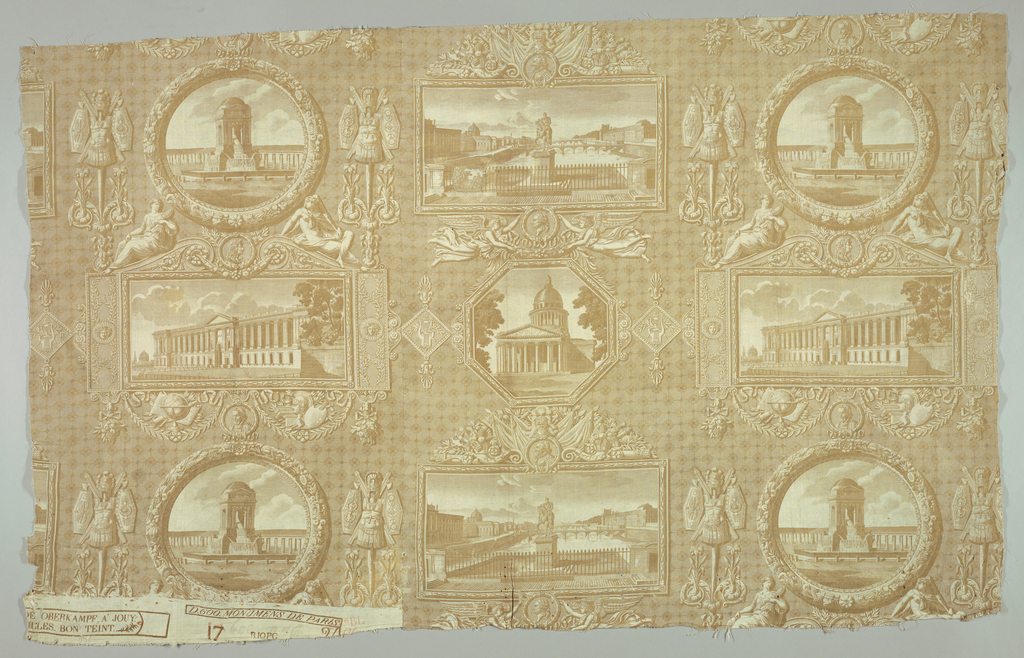 Chef De Piece, Monuments de Paris
This is a chef de piece. It was designed by Hippolyte Le Bas and manufactured by Oberkampf & Cie. and engraved by Leisner. We acquired it in 1994. Its medium is cotton and its technique is printed by engraved roller on plain weave. It is a part of the Textiles department.
This object was donated by Cora Ginsburg.
Cite this object as
Chef De Piece, Monuments de Paris; Designed by Hippolyte Le Bas (1782 – 1867); France; cotton; 1994-80-3