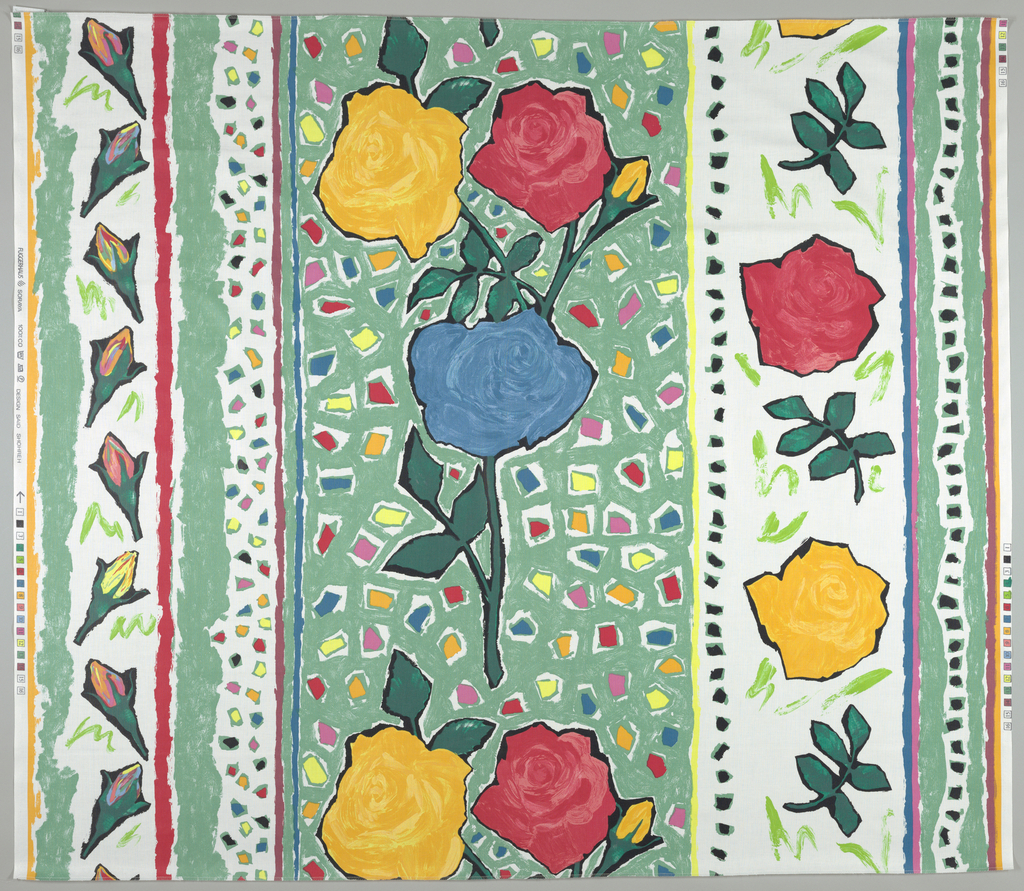 Object Timeline
1993

We acquired this object.

Work on this object began.

2015

2021
This is a Sample. It was designed by Said Shohreh and printed by Taunus Textildruck Zimmer. It is dated 1993 and we acquired it in 1993. Its medium is cotton 100% printed on plain weave. It is a part of the Textiles department.
This object was donated by Taunus Textildruck Zimmer KG - do not use and Taunus Textildruck Zimmer. It is credited Gift of Taunus Textildruck Zimmer GmbH & Co. KG.
Its dimensions are
Warp x Weft: 123 x 142 cm (48 7/16 x 55 7/8 in.)
It has the following markings
Printed on edge, color register of 16 colors. Printed on edge, "FUGGERHAUS SORAYA 100% CO - symbols for washing instructions - DESIGN SAID SHOHREH." Printed paper label removed and put into research folder.
Cite this object as
Sample, Soraya, 1993; Designed by Said Shohreh ; Germany; cotton 100% printed on plain weave; Warp x Weft: 123 x 142 cm (48 7/16 x 55 7/8 in.); Gift of Taunus Textildruck Zimmer GmbH & Co. KG; 1993-73-5