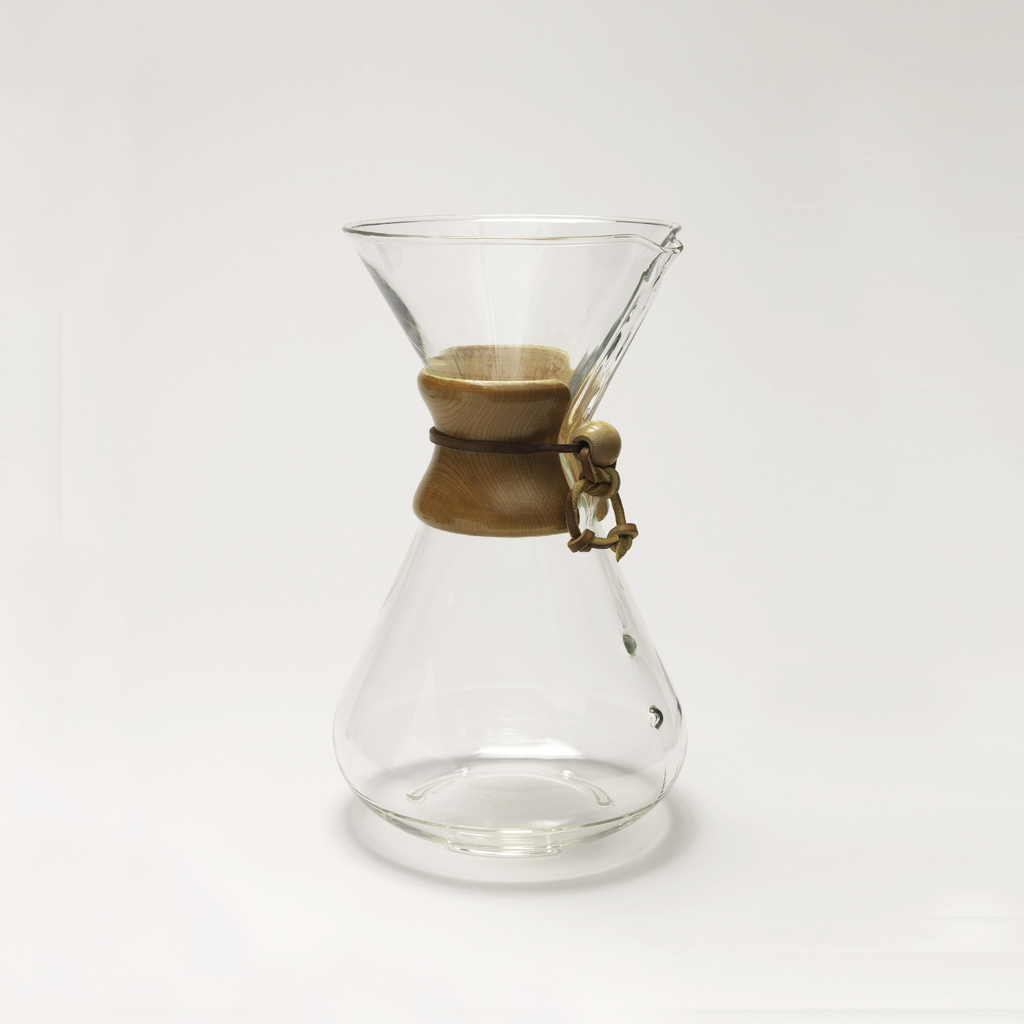 Chemex Coffee Maker, 1941
This is a coffee maker. It was manufactured by Chemex Corporation. It is dated 1941 and we acquired it in 1994. Its medium is molded glass, wood, leather. It is a part of the Product Design and Decorative Arts department.
It is credited Museum purchase from Decorative Arts Association Acquisition Fund.
Its dimensions are
28.7 x 16 diameter cm (11 5/16 x 6 5/16 in.)
Cite this object as
Chemex Coffee Maker, 1941; Manufactured by Chemex Corporation (United States); molded glass, wood, leather; 28.7 x 16 diameter cm (11 5/16 x 6 5/16 in.); Museum purchase from Decorative Arts Association Acquisition Fund; 1993-150-30