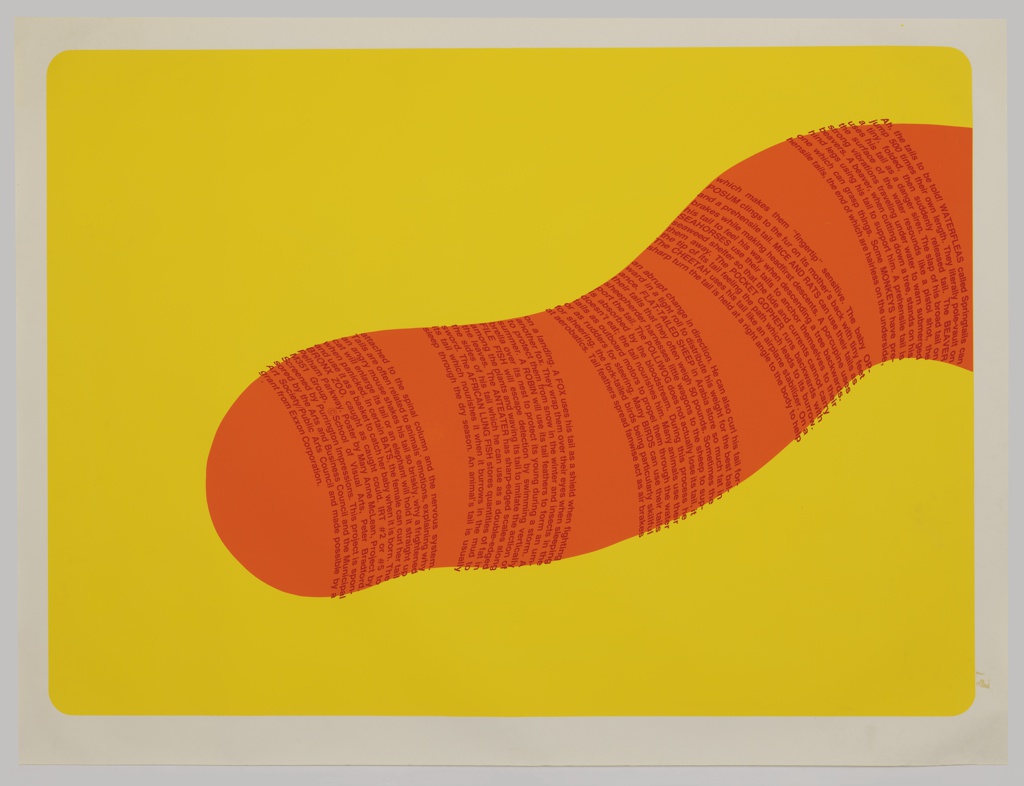 Poster, Tail- The Bronx Zoo
This is a Poster. We acquired it in 1991. Its medium is screenprint on white paper. It is a part of the Drawings, Prints, and Graphic Design department.
It is credited Gift of Peter Bradford.
Its dimensions are
150 x 114.1 cm (59 1/16 x 44 15/16 in.)
It is inscribed
Screenprinted in red on orange at LC: The/BRONX ZOO, caught as caught could...Poster by Mary Anne McLean, Project by M351 Group, School of Visual Arts, Peter Bradford./Screened by Purrington Impressions...; at UC: Ah, thetails to be told!WATERFLEAS called Springtails can jump 500 times their ownlenght. They literally polevault on/a tiny, folded, then suddenly released tail...
Cite this object as
Poster, Tail- The Bronx Zoo; USA; screenprint on white paper; 150 x 114.1 cm (59 1/16 x 44 15/16 in.); Gift of Peter Bradford; 1991-69-9