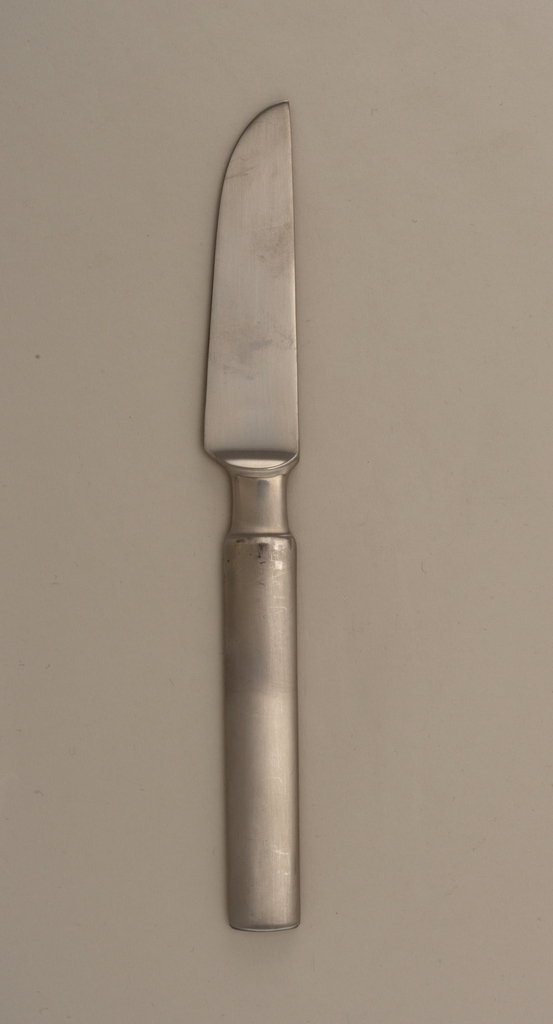 Object Timeline
| | |
| --- | --- |
| 1974 | Work on this object began. |
| 1986 | |
| 2015 | |
| 2023 | |
This is a knife. It was designed by Gunnar Cyrén and manufactured by Dansk International Designs, Ltd.. It is dated 1974 and we acquired it in 1986. Its medium is stainless steel. It is a part of the Product Design and Decorative Arts department.
This object was donated by Ann Hysa Dorfsman. It is credited Gift of Ann Hysa Dorfsman.
Its dimensions are
cm: L: 21.6 x W: 2.4 x D: 0.6
It has the following markings
Blade etched: DANSK INT'L DESIGNS JAPAN GC c.
Cite this object as
Artisan Pattern Knife; Designed by Gunnar Cyrén (Swedish, b. 1931); Manufactured by Dansk International Designs, Ltd.; Denmark; stainless steel; cm: L: 21.6 x W: 2.4 x D: 0.6; Gift of Ann Hysa Dorfsman; 1986-122-1