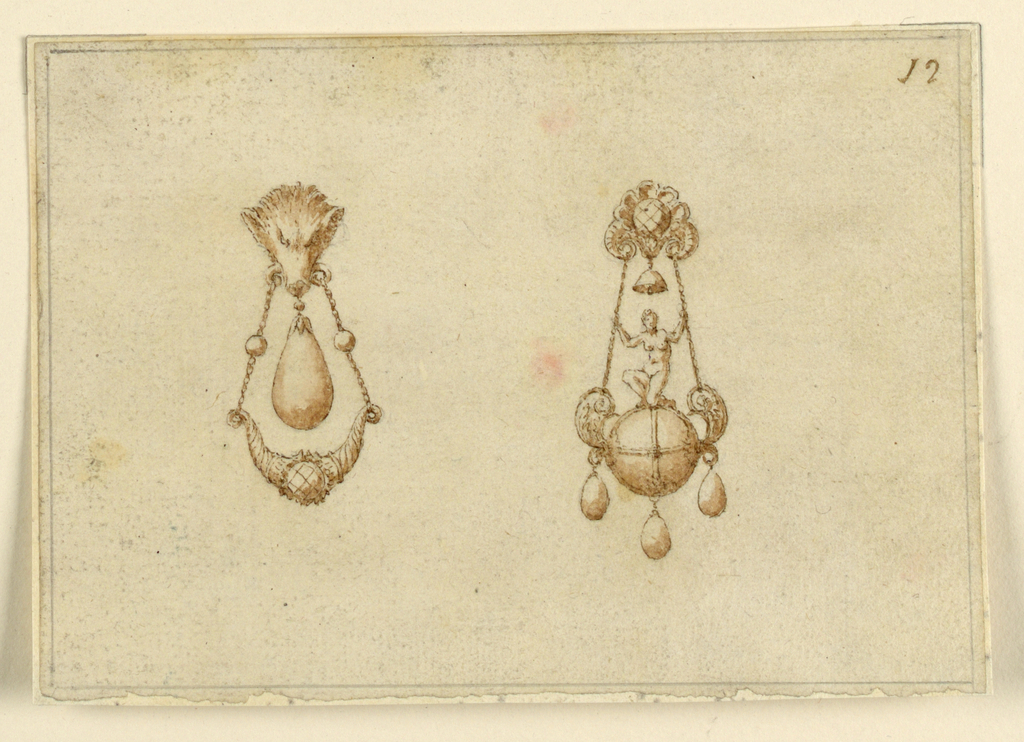 Drawing, Design for two pendants with boar's head and hanging bell
This is a Drawing. It is dated 16th century and we acquired it in 1938. It is a part of the Drawings, Prints, and Graphic Design department.
It is credited Museum purchase through gift of various donors and from Eleanor G. Hewitt Fund.
Cite this object as
Drawing, Design for two pendants with boar's head and hanging bell; Italy; Museum purchase through gift of various donors and from Eleanor G. Hewitt Fund; 1938-88-958