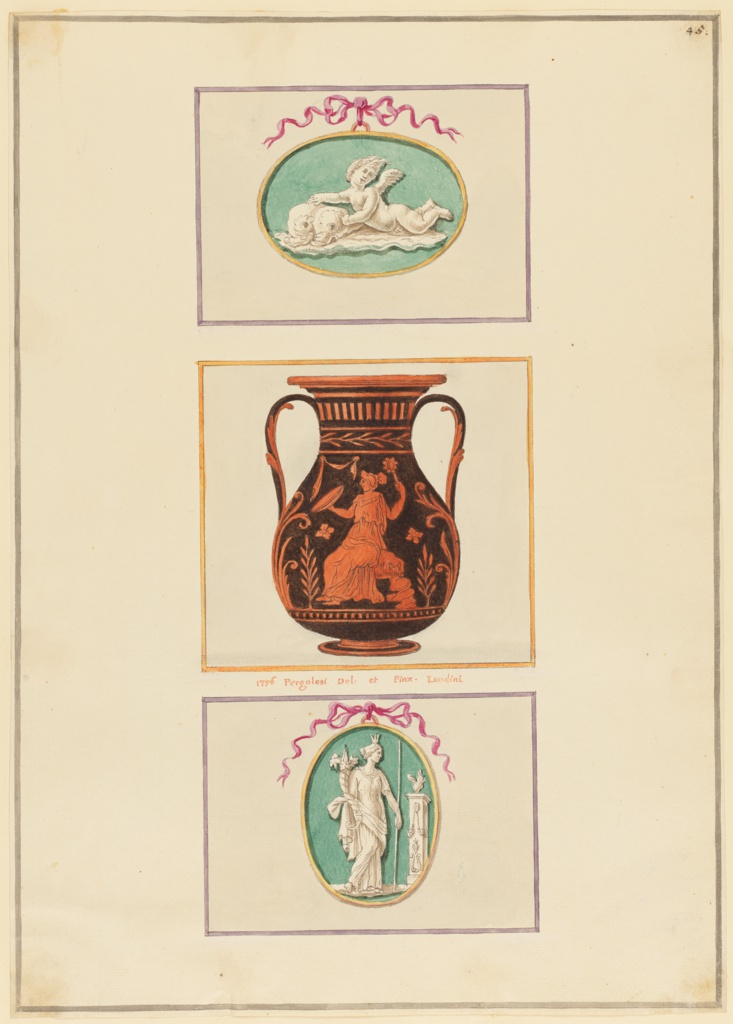 Drawing, Ornament Design with Vase and Cameos
This is a Drawing. It was created by Michel Angelo Pergolesi. It is dated 1776 and we acquired it in 1980. Its medium is pen and ink, brush and watercolor, gouache, over graphite on laid paper. It is a part of the Drawings, Prints, and Graphic Design department.
It is credited Gift of Unknown Donor.
Its dimensions are
48.3 × 34.3 cm (19 in. × 13 1/2 in.) Mount: 71.8 × 50.8 cm (28 1/4 in. × 20 in.)
It is signed
"1776 Pergolesi: Del: et Pinx. Londini"
Cite this object as
Drawing, Ornament Design with Vase and Cameos; Michel Angelo Pergolesi (Italian, active ca. 1760–1801); pen and ink, brush and watercolor, gouache, over graphite on laid paper; 48.3 × 34.3 cm (19 in. × 13 1/2 in.) Mount: 71.8 × 50.8 cm (28 1/4 in. × 20 in.); Gift of Unknown Donor; 1980-32-1455