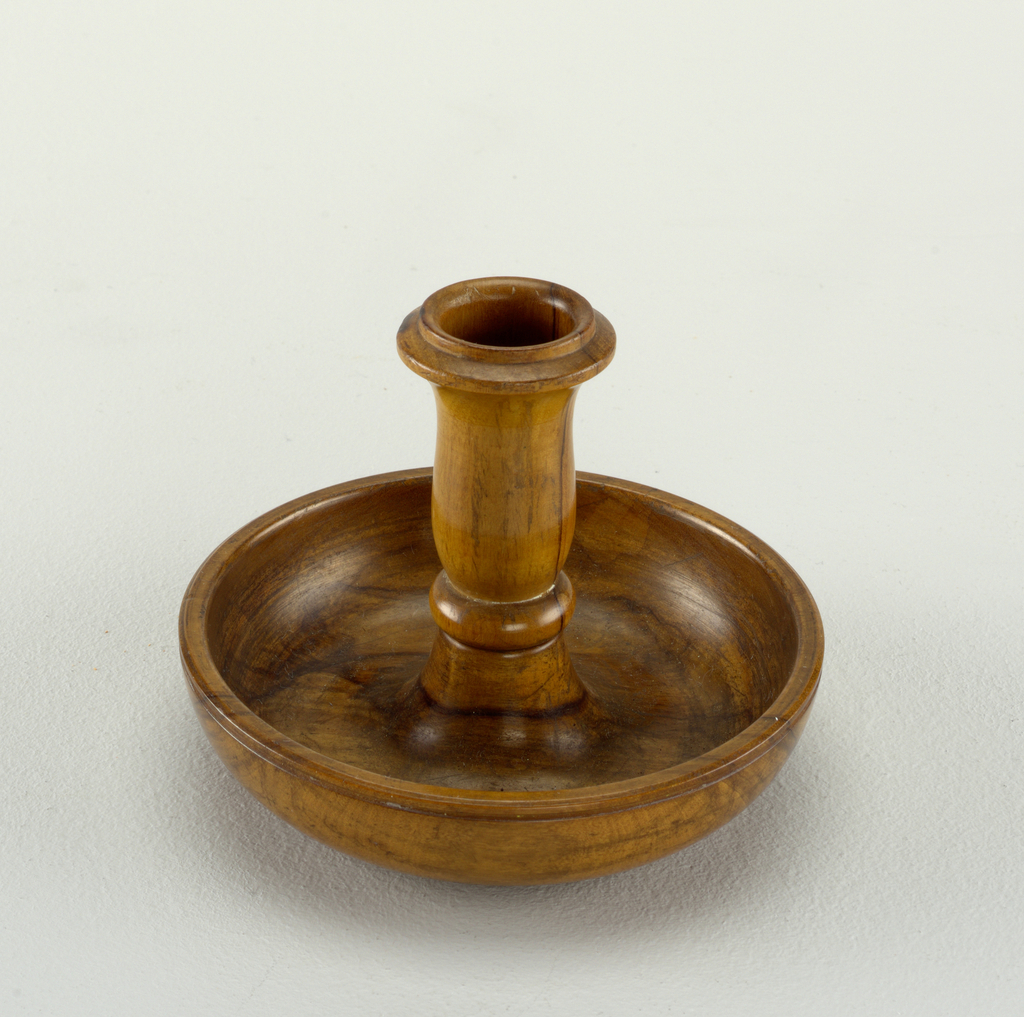 Candlestick And Socket (England)
This is a Candlestick and socket. It is dated late 18th–early 19th century and we acquired it in 1979. Its medium is wood, turned. It is a part of the Product Design and Decorative Arts department.
This object was donated by Clinton Wilder. It is credited Gift of Clinton Wilder.
Its dimensions are
H x diam.: 8 x 9.5 cm (3 1/8 x 3 3/4 in.)
Cite this object as
Candlestick And Socket (England); wood, turned; H x diam.: 8 x 9.5 cm (3 1/8 x 3 3/4 in.); Gift of Clinton Wilder; 1979-86-14-a,b