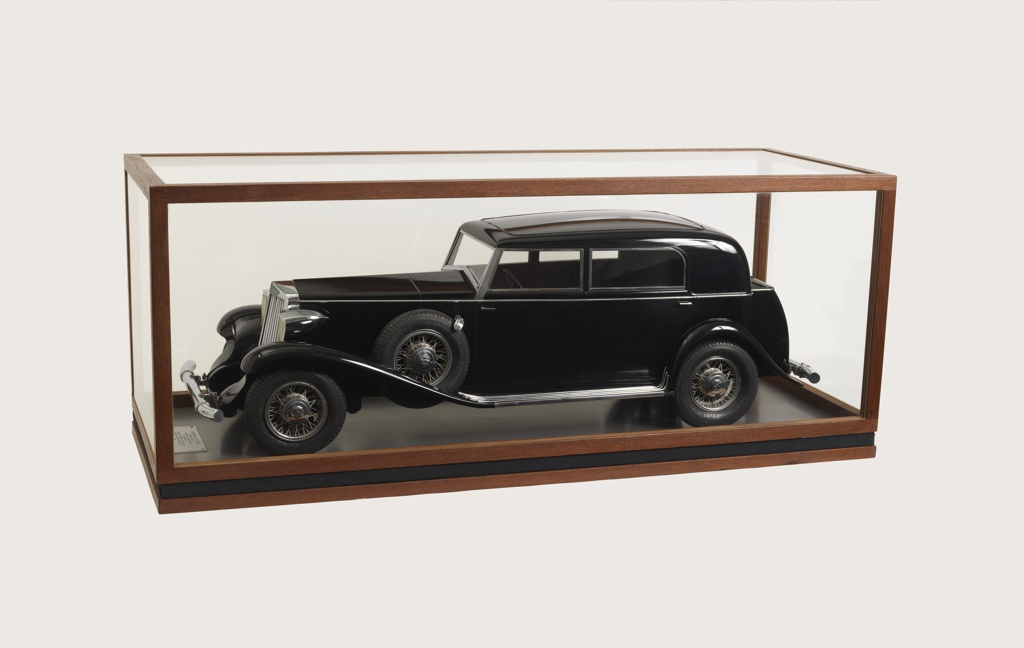 Marmon Sixteen Automobile Model
This is a Automobile model. It was designed by Walter Dorwin Teague. We acquired it in 1977. Its medium is lacquered wood, chrome-plated metal, molded rubber. It is a part of the Product Design and Decorative Arts department.
This model is noteworthy for its long, tapering hood, which was designed to improve airflow, diminish drag, and increase speed. Despite ciritical acclaim, few went into production before the Great Depression that led to the company's demise
This object was featured in our Object of the Week series in a post titled A Model of Speed and Performance.
Our curators have highlighted 4 objects that are related to this one. Here are three of them, selected at random:
Cite this object as
Marmon Sixteen Automobile Model; Designed by Walter Dorwin Teague (American, 1883–1960); USA; lacquered wood, chrome-plated metal, molded rubber; 1977-71-1