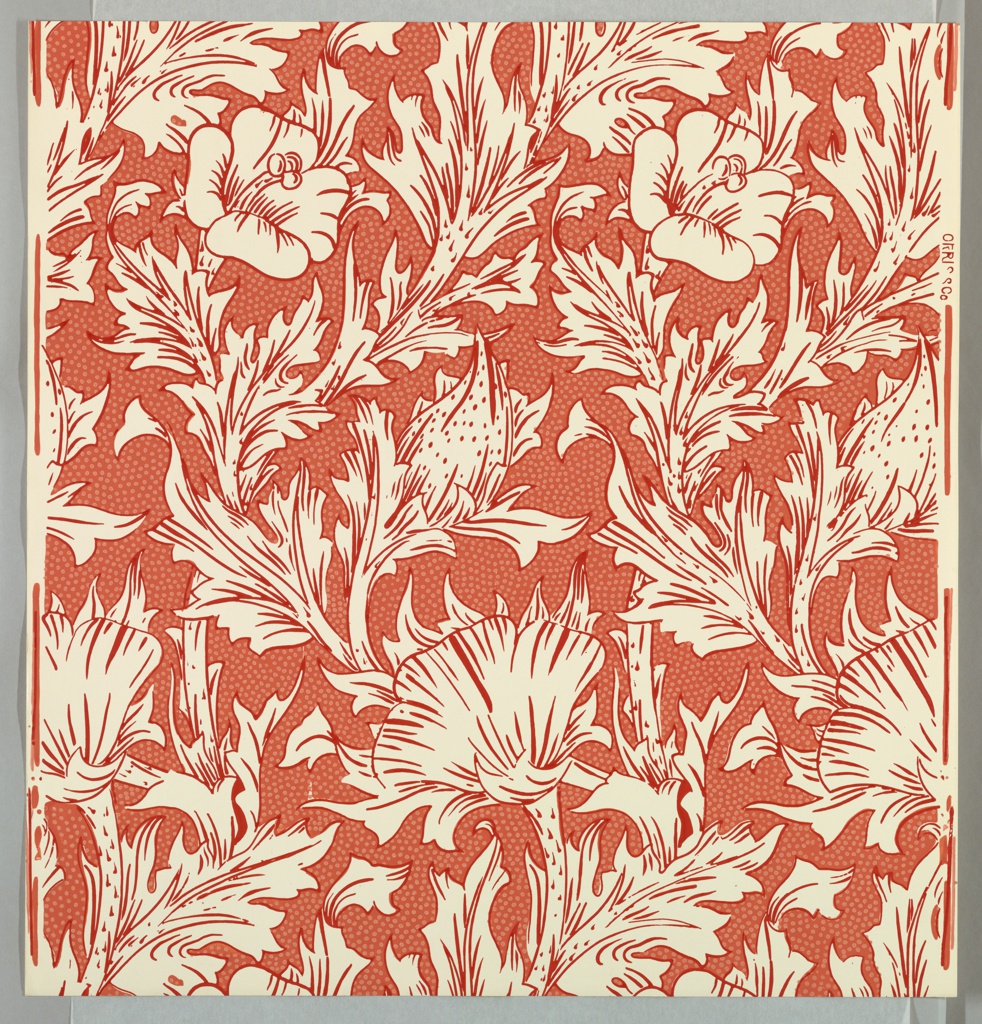 Object Timeline
| | |
| --- | --- |
| 1972 | Work on this object began. |
| 1977 | |
| 2013 | |
| 2015 | |
| 2019 | |
| 2022 | |
This is a sidewall. It was designed by May Morris and manufactured by Morris & Co.. It is dated 1972 and we acquired it in 1977. Its medium is block-printed paper. It is a part of the Wallcoverings department.
Like many Arts & Crafts practitioners, William Morris's daughter May Morris believed that good design must be inspired by nature but not be absolutely imitative of it. Horn Poppy, with its stylized curling flowers and foliage, was one of three wallpapers designed by May before she dedicated her efforts entirely to embroidery production. The pattern used a dotted background, a decorative effect also employed by her father in his wallpaper designs. 
This object was donated by Clifford Murvine. It is credited Gift of Clifford Murvine, Reed Wallpaper Company.
Its dimensions are
59 x 56.5 cm (23 1/4 x 22 1/4 in.)
Cite this object as
Sidewall, Horn Poppy; Designed by May Morris (British, 1862–1938); Manufactured by Morris & Co. (United Kingdom); England; block-printed paper; 59 x 56.5 cm (23 1/4 x 22 1/4 in.); Gift of Clifford Murvine, Reed Wallpaper Company; 1977-31-7-a/p