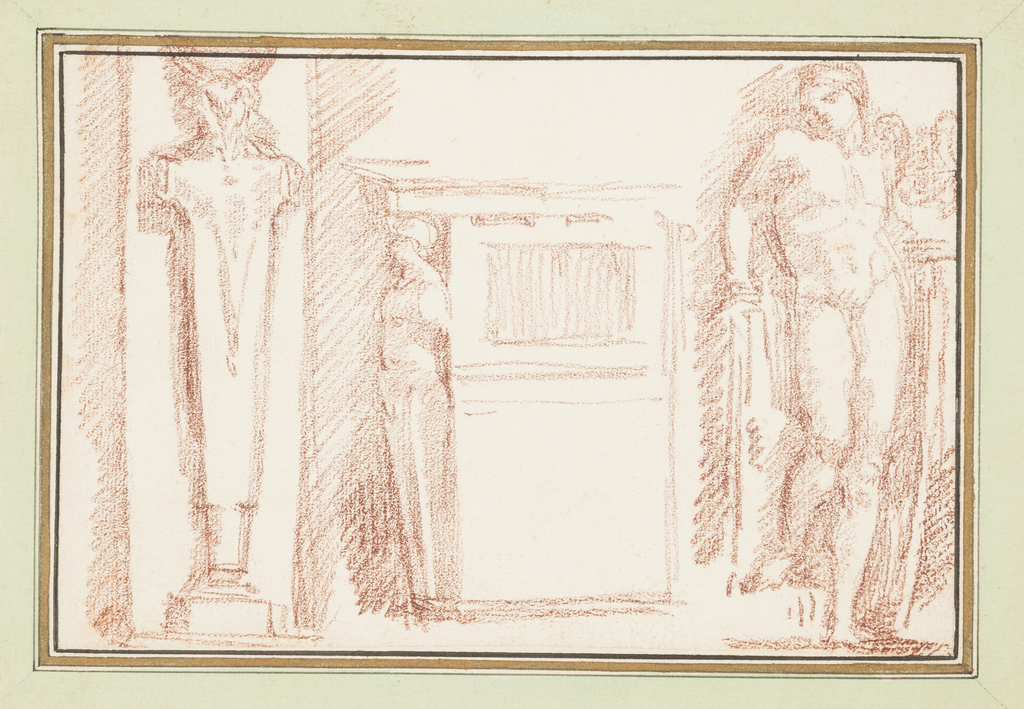 Drawing, Studies with figure of Apollo from Raphel's School of Athens
This is a Drawing. It was created by Jean-Robert Ango and after Raphael. It is dated ca. 1759–70 and we acquired it in 1977. Its medium is red chalk on paper. It is a part of the Drawings, Prints, and Graphic Design department.
This object was donated by Noah Butkin. It is credited Gift of Noah Butkin.
Cite this object as
Drawing, Studies with figure of Apollo from Raphel's School of Athens; Jean-Robert Ango (French, active in Rome 1759 –1770, d. 1773); After Raphael (Italian, 1483 - 1520); France; red chalk on paper; Gift of Noah Butkin; 1977-110-4-14