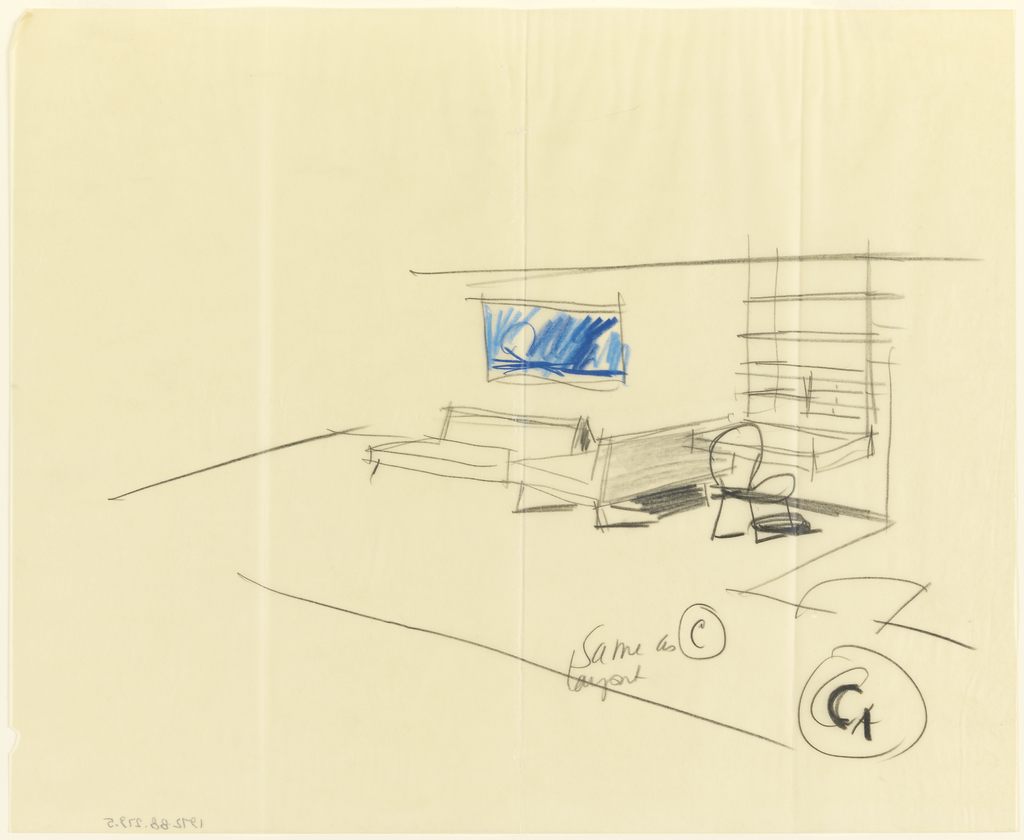 Object Timeline
| | |
| --- | --- |
| 1950 | Work on this object began. |
| 1960 | Work on this object ended. |
| 1972 | |
| 2011 | |
| 2015 | |
| 2023 | |
Drawing, Rough sketch, room, "CA same layout as C" for Uris Hotels
This is a Drawing. It was designed by Henry Dreyfuss Associates. It is dated ca. 1955 and we acquired it in 1972. Its medium is graphite and crayon on tissue. It is a part of the Drawings, Prints, and Graphic Design department.
This object was donated by Henry Dreyfuss. It is credited Gift of Henry Dreyfuss.
Its dimensions are
34.9 x 42.8 cm (13 3/4 x 16 7/8 in.)
It is inscribed
Inscribed in graphite, lower right: Same layout as C / CA.
Cite this object as
Drawing, Rough sketch, room, "CA same layout as C" for Uris Hotels; Designed by Henry Dreyfuss Associates (United States); USA; graphite and crayon on tissue; 34.9 x 42.8 cm (13 3/4 x 16 7/8 in.); Gift of Henry Dreyfuss; 1972-88-400