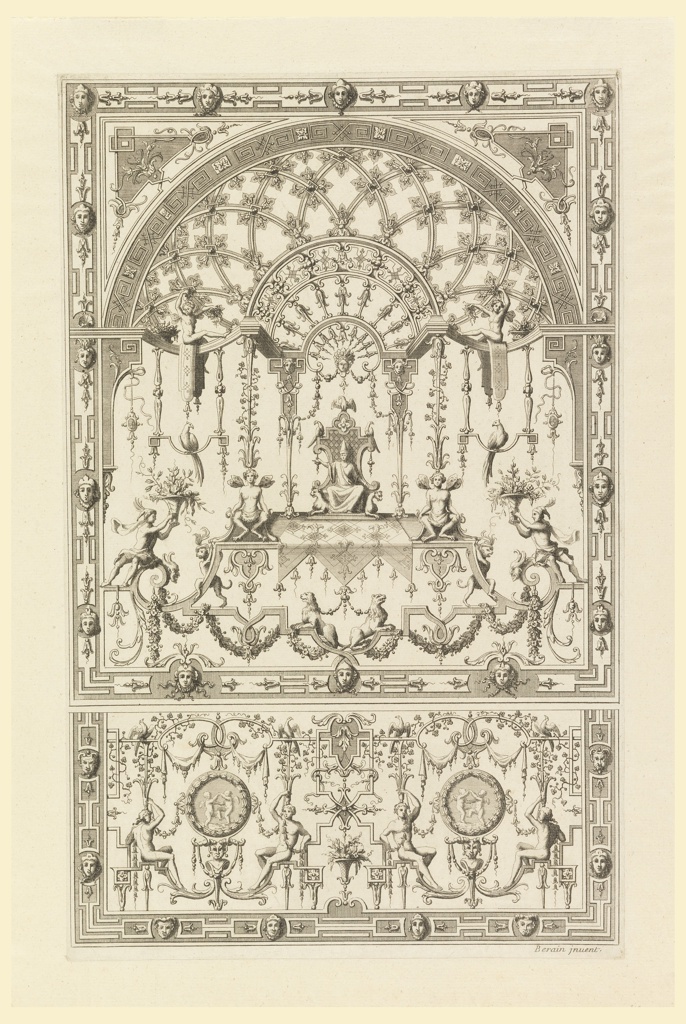 Print, Design for Grotesque Ornament
This is a Print. It was created by Jean Bérain the Elder. It is dated ca. 1680 and we acquired it in 1971. Its medium is etching and engraving on white laid paper. It is a part of the Drawings, Prints, and Graphic Design department.
This object was bequest of Marian Hague. It is credited Bequest of Marian Hague.
Our curators have highlighted 1 object that are related to this one.
Its dimensions are
38.6 x 24.3 cm (15 3/16 x 9 9/16 in. )
Cite this object as
Print, Design for Grotesque Ornament; Jean Bérain the Elder (French, 1640–1711); France; etching and engraving on white laid paper; 38.6 x 24.3 cm (15 3/16 x 9 9/16 in. ); Bequest of Marian Hague; 1971-71-5