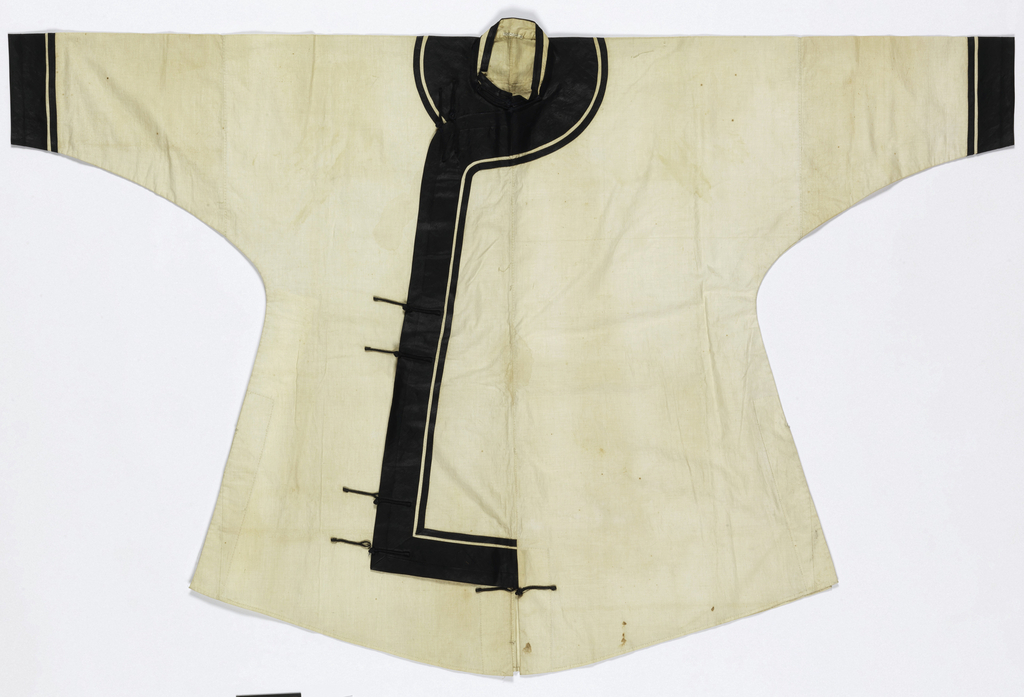 Nurse's Jacket And Pants (China)
This is a Nurse's jacket and pants. It is dated 19th century and we acquired it in 1956. Its medium is cotton, silk and its technique is plain weave. It is a part of the Textiles department.
Our curators have highlighted 1 object that are related to this one.
Its dimensions are
H x W (a): 83.8 cm (33 in.) H x W (b): 97.2 cm (38 1/4 in.)
Cite this object as
Nurse's Jacket And Pants (China); cotton, silk; H x W (a): 83.8 cm (33 in.) H x W (b): 97.2 cm (38 1/4 in.); 1956-55-1-a,b