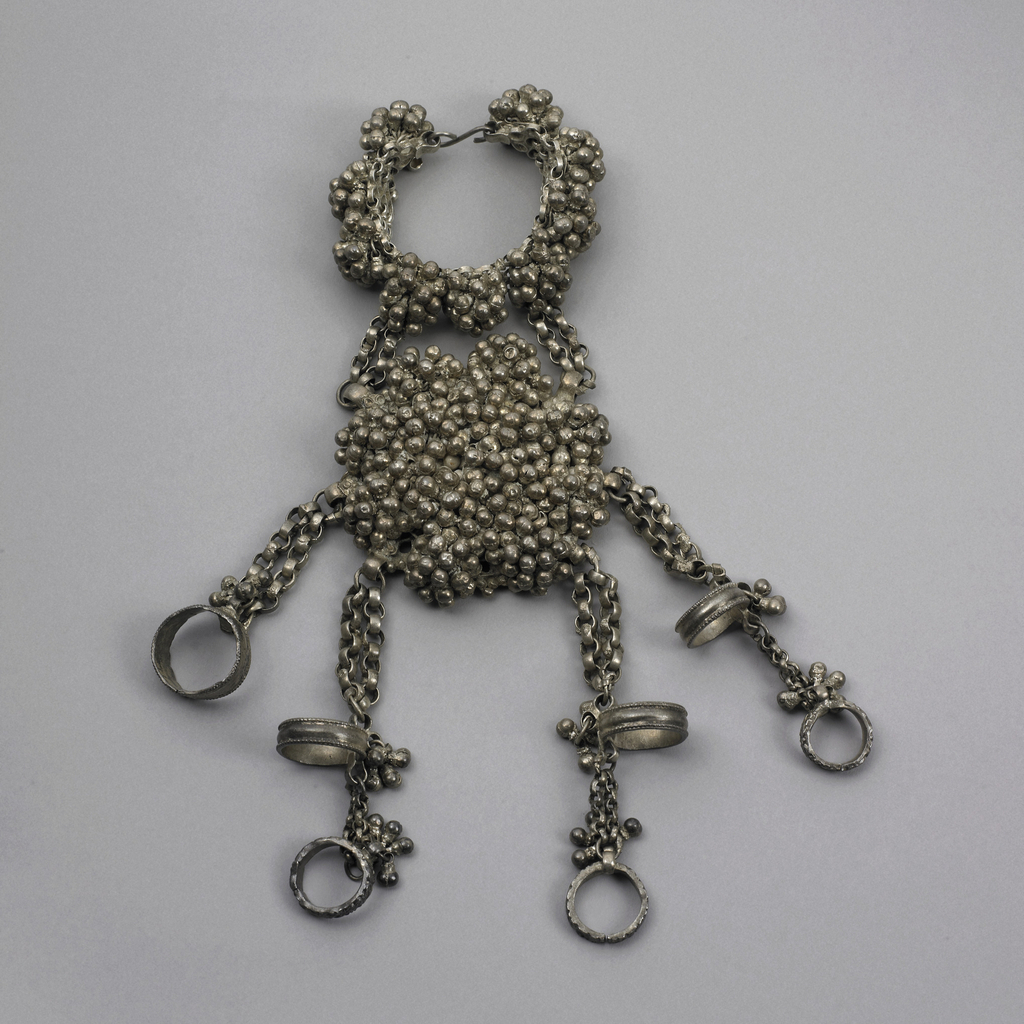 Hand Or Foot Piece (India)
This is a Hand or foot piece. It is dated probably 19th century and we acquired it in 1951. Its medium is silver. It is a part of the Product Design and Decorative Arts department.
Worn on the hands or feet with the large central ornament resting in the palm or instep, this jewelry would have enhanced traditional dancers' movements. Indian dance relies heavily on hand and foot flourishes, with each carrying its own meaning or connotation, so this light-catching silver accessory would have drawn attention to these areas of the body in motion.
This object was donated by Miss Frances Morris. It is credited Gift of Frances Morris.
Its dimensions are
H x W x D: 20.4 x 18.5 x 1.5 cm (8 1/16 x 7 5/16 x 9/16 in.)
Cite this object as
Hand Or Foot Piece (India); silver; H x W x D: 20.4 x 18.5 x 1.5 cm (8 1/16 x 7 5/16 x 9/16 in.); Gift of Frances Morris; 1951-111-91