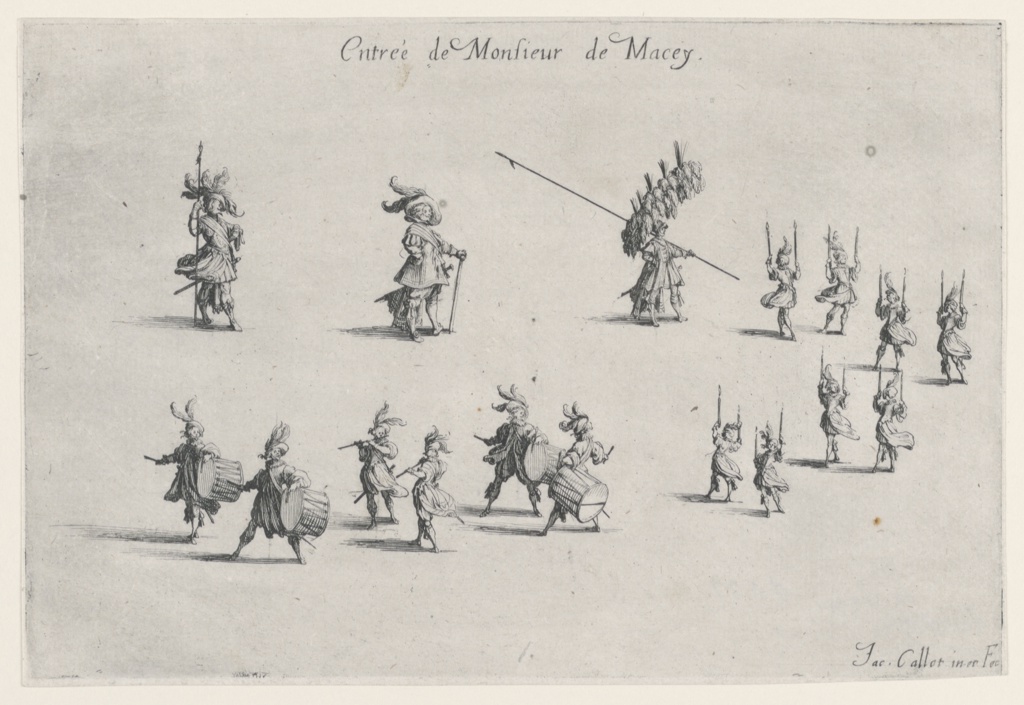 Print, Entrée de Monsieur de Macey (Entrance of the Monsieur de Macey), from Le Combat à la Barrière (Combat at the Barrier)
This is a Print. It was designed by Jacques Callot. It is dated 1627 and we acquired it in 1946. Its medium is etching on off-white laid paper. It is a part of the Drawings, Prints, and Graphic Design department.
It is credited Museum purchase through gift of Jacob Schiff.
Its dimensions are
15.3 × 22.3 cm (6 × 8 3/4 in.)
It is inscribed
Inscribed in pen and black ink, upper center margin: ENTREE DE MONSIEUR DE MACEY; Inscribed in pen and black ink, lower right corner: JAC. CALLOT IN. ET FEC.
Cite this object as
Print, Entrée de Monsieur de Macey (Entrance of the Monsieur de Macey), from Le Combat à la Barrière (Combat at the Barrier); Designed by Jacques Callot; France; etching on off-white laid paper; 15.3 × 22.3 cm (6 × 8 3/4 in.); Museum purchase through gift of Jacob Schiff; 1946-36-6