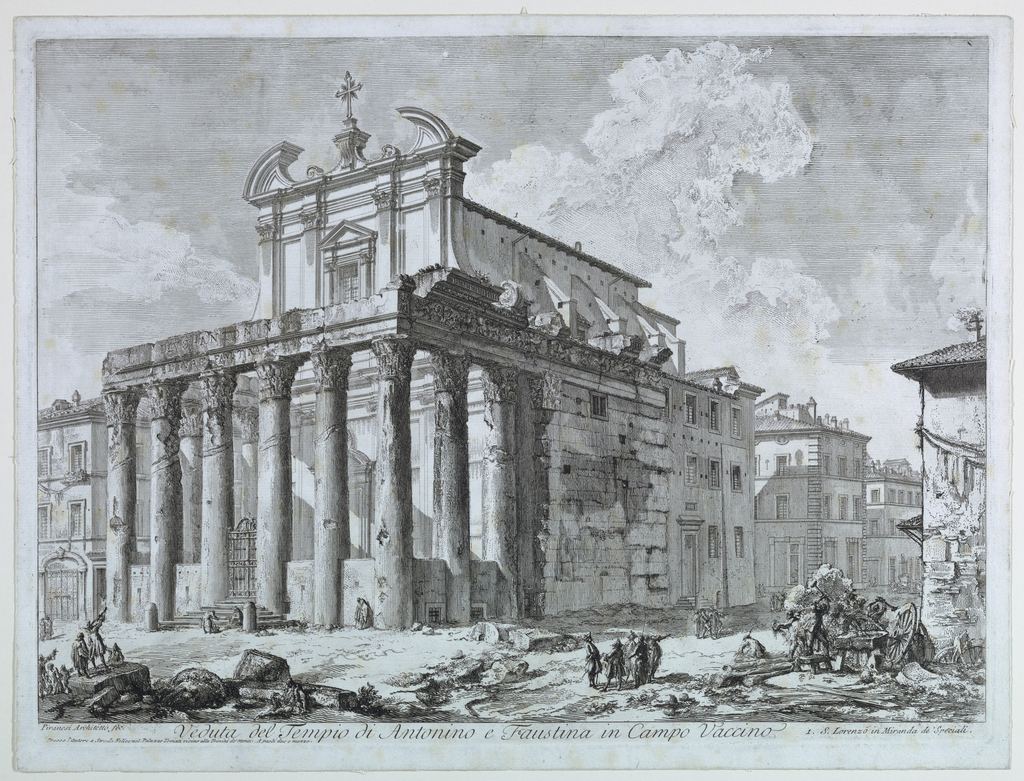 Print, Veduta del Tempio di Antonio e Faustina in Campo Vaccino
This is a Print. It was created by Giovanni Battista Piranesi. It is dated 1758 and we acquired it in 1938. Its medium is etching. It is a part of the Drawings, Prints, and Graphic Design department.
This object was bequest of Erskine Hewitt. It is credited Bequest of Erskine Hewitt.
Its dimensions are
40.4 x 54.5 cm (Plate line) 43.0 x 56.5 cm (paper)
It has the following markings
watermark
Cite this object as
Print, Veduta del Tempio di Antonio e Faustina in Campo Vaccino; Giovanni Battista Piranesi (Italian, 1720–1778); Italy; etching; 40.4 x 54.5 cm (Plate line) 43.0 x 56.5 cm (paper); Bequest of Erskine Hewitt; 1938-57-144