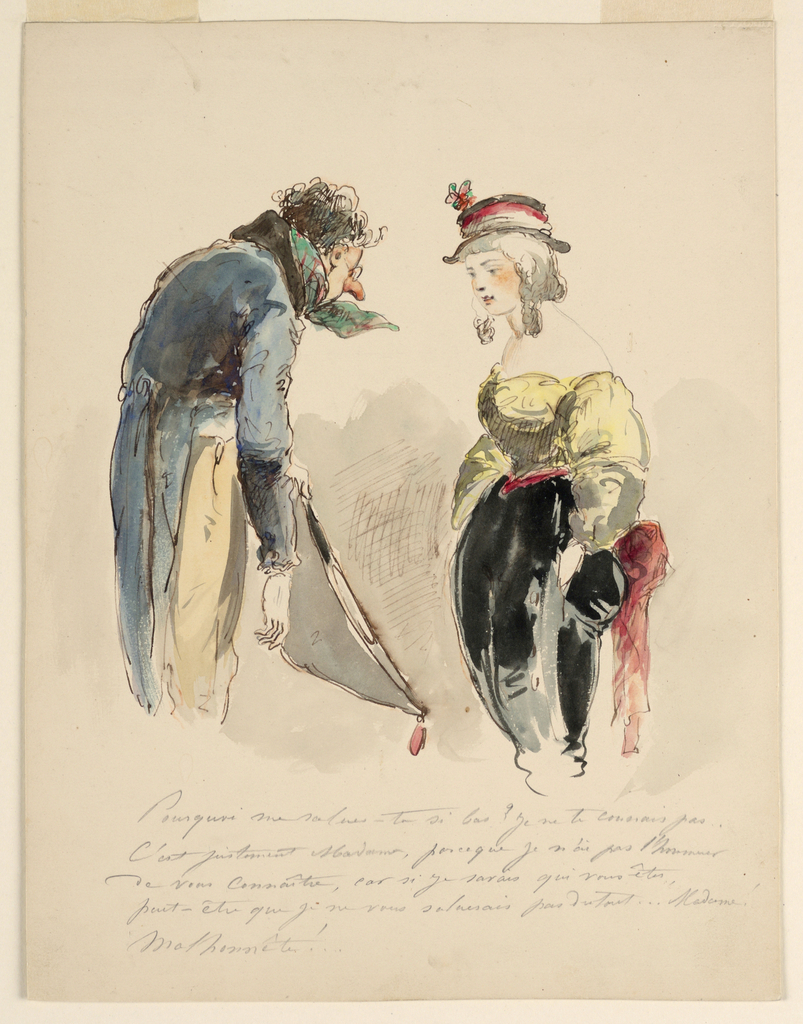 This is a Drawing. It was designed by Edouard de Beaumont. It is dated ca. 1860 and we acquired it in 1938. Its medium is pen and brown ink, brush and watercolor on bristol board. It is a part of the Drawings, Prints, and Graphic Design department.
This object was bequest of Erskine Hewitt. It is credited Bequest of Erskine Hewitt.
Its dimensions are
30.5 × 23.5 cm (12 in. × 9 1/4 in.)
It is inscribed
Inscribed in pen and ink, bottom: Pardon, Madame je désirais parler à M. Grandet. / Il est à la campagne. . . mais je suis sa femme / et comme je connais toutes ses affaires, je pourrai / peut-être le remplacer? / Très bien Madame. . . je venais lui essayer des chemises!
Cite this object as
Drawing, The Shirtmaker; Designed by Edouard de Beaumont (French, 1821 - 1888); France; pen and brown ink, brush and watercolor on bristol board; 30.5 × 23.5 cm (12 in. × 9 1/4 in.); Bequest of Erskine Hewitt; 1938-57-102