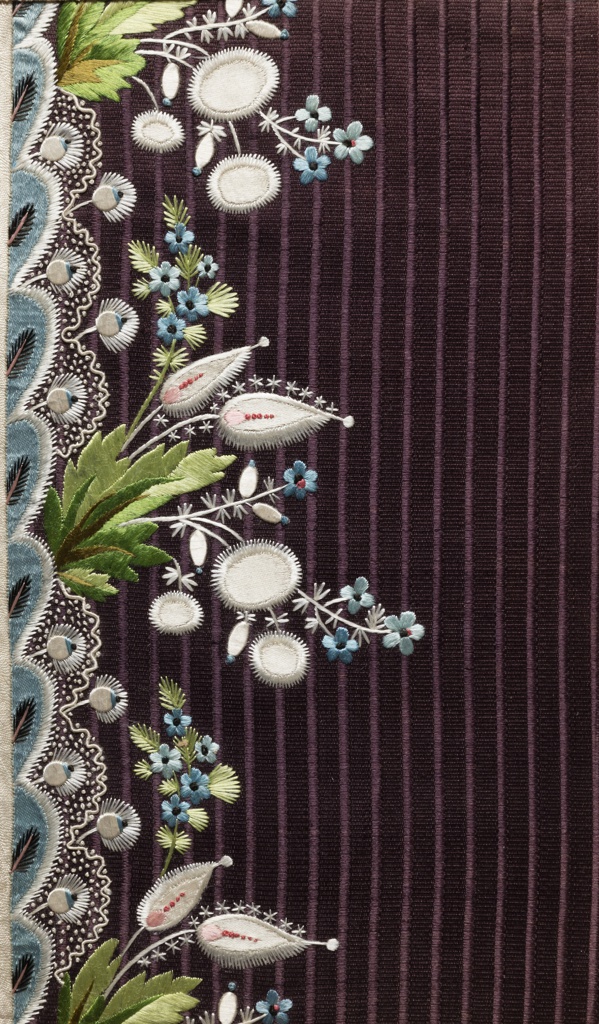 Embroidery Sample (France), ca. 1790–1800
This is a Embroidery sample. It is dated ca. 1790–1800 and we acquired it in 1932. Its medium is silk and its technique is embroidered and appliquéd on a compound foundation. It is a part of the Textiles department.
It is credited Museum purchase from Au Panier Fleuri Fund.
Its dimensions are
H x W: 22.1 x 14 cm (8 11/16 x 5 1/2 in.)
It is inscribed
On reverse of sample in ink: P.B.C.
Cite this object as
Embroidery Sample (France), ca. 1790–1800; Previously owned by George Saville Seligman ; silk; H x W: 22.1 x 14 cm (8 11/16 x 5 1/2 in.); Museum purchase from Au Panier Fleuri Fund; 1932-1-40