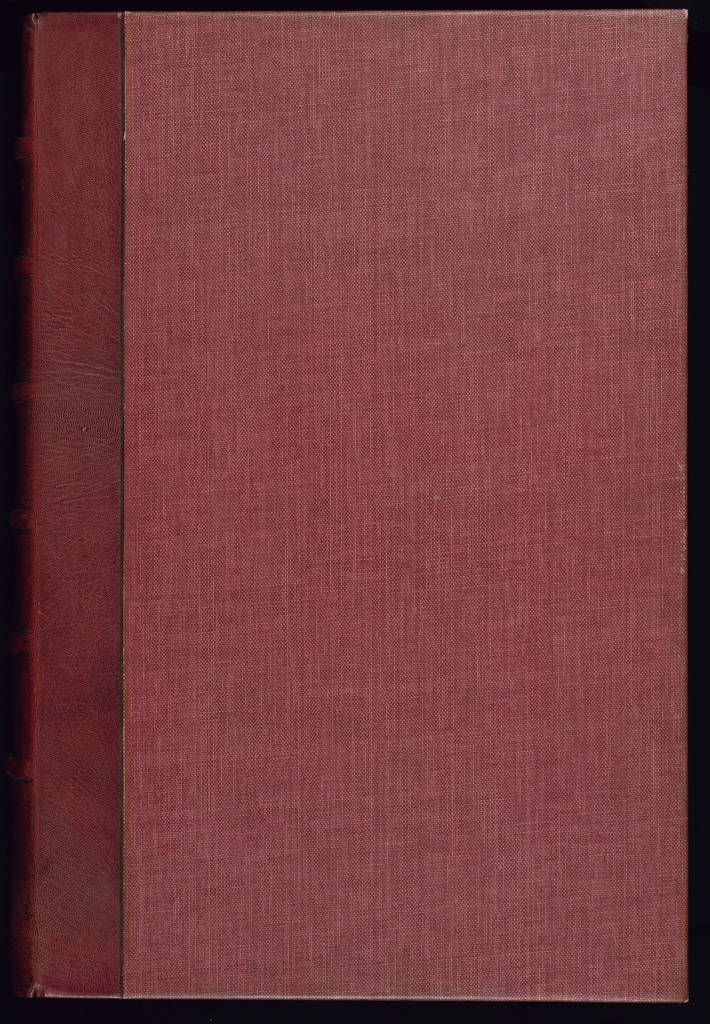 Book, L'architecture française, ou recueil des plans, élévations, coupes et profils des eglises, palais, hôtels et maisons particulières de Paris, et des chasteaux et maisons de campagne ou de plaisance des environs, et de plusieurs autres endroits de France (French Architecture, or Album of Plans, Elevations, Sections and Profiles of the Churches and Townhouses of Paris, and of the Châteaux and Country Houses of the Surroundings, and from Several Other Places in France)
This is a Book. It is dated 1727 and we acquired it in 1920. It is a part of the Drawings, Prints, and Graphic Design department.
This object was donated by Advisory Council. It is credited Purchased for the Museum by the Advisory Council.
Its dimensions are
H x W: 44.5 × 30.8 cm (17 1/2 × 12 1/8 in.)
Cite this object as
Book, L'architecture française, ou recueil des plans, élévations, coupes et profils des eglises, palais, hôtels et maisons particulières de Paris, et des chasteaux et maisons de campagne ou de plaisance des environs, et de plusieurs autres endroits de France (French Architecture, or Album of Plans, Elevations, Sections and Profiles of the Churches and Townhouses of Paris, and of the Châteaux and Country Houses of the Surroundings, and from Several Other Places in France); France; H x W: 44.5 × 30.8 cm (17 1/2 × 12 1/8 in.); Purchased for the Museum by the Advisory Council; 1921-6-539