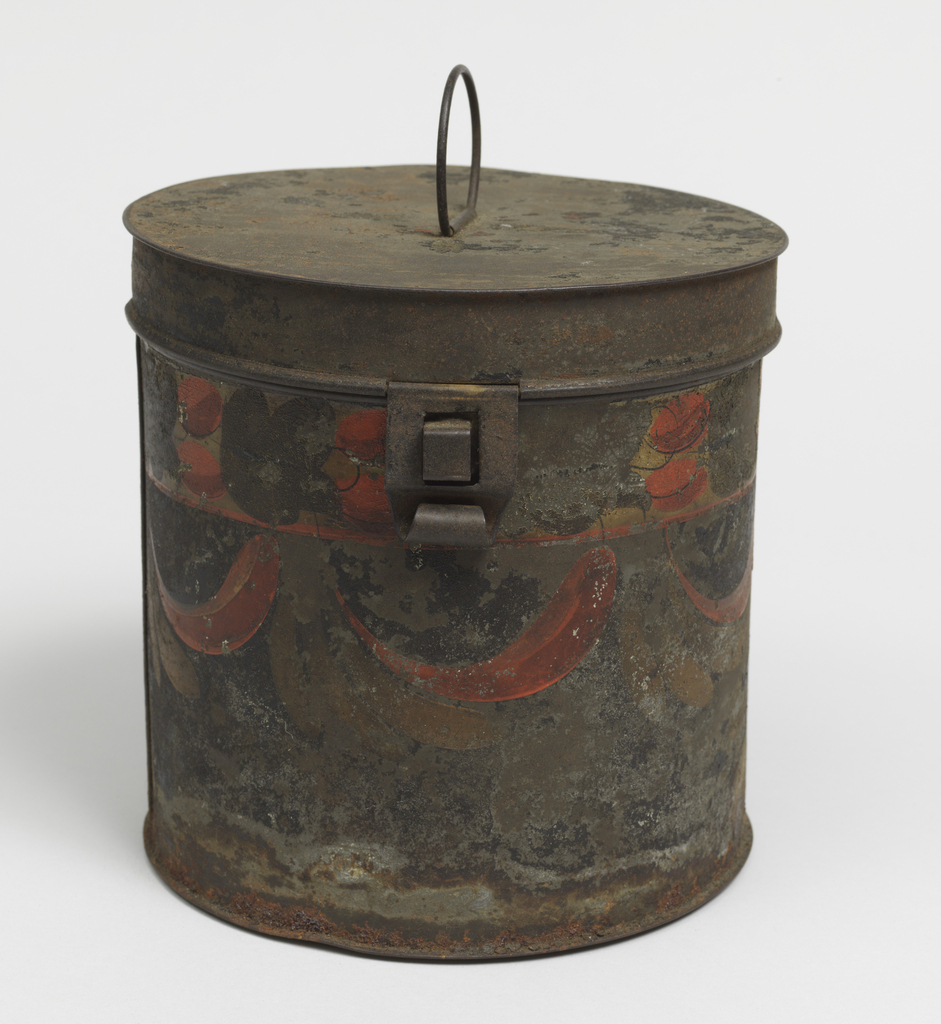 This is a box. It is dated 1830 and we acquired it in 1914. Its medium is painted tôle. It is a part of the Product Design and Decorative Arts department.
Tôle is a painted or enameled metal alloy composed of iron and tin, sometimes with the addition of lead and zinc. The word tôle comes from the French taule (sheet metal), and ultimately from the Latin word tabula (tablet). The medium was used to make a variety of decorative domestic objects during the eighteenth and early nineteenth century, particularly in France, England, Russia and America. Decorations were often in imitation of imported lacquerwork.
This object was donated by Eleanor Garnier Hewitt and Sarah Cooper Hewitt. It is credited Gift of Eleanor and Sarah Hewitt.
Its dimensions are
H x diam.: 20 × 15.4 cm (7 7/8 × 6 1/16 in.)
Cite this object as
Box; painted tôle; H x diam.: 20 × 15.4 cm (7 7/8 × 6 1/16 in.); Gift of Eleanor and Sarah Hewitt; 1914-21-1