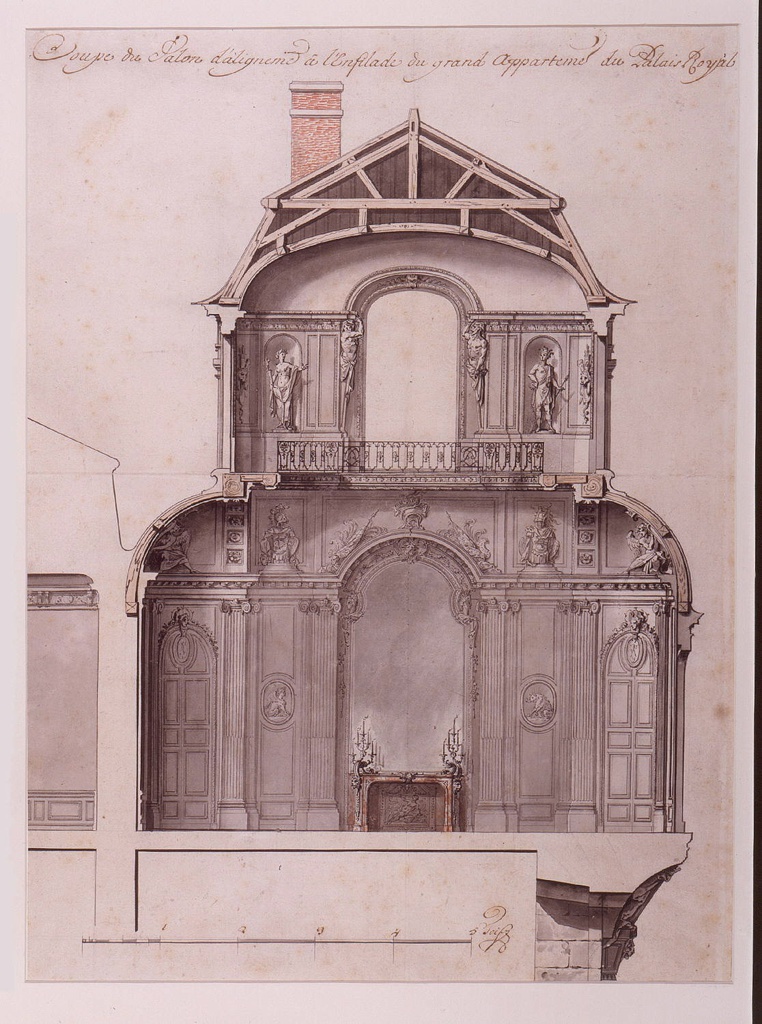 Drawing, Preliminary Design for the Salon d'Angle at the Palais Royal, Paris, France
This is a Drawing. It was created by Gilles-Marie Oppenord. It is dated 1719–20 and we acquired it in 1911. Its medium is pen and black ink, brush and watercolor on white laid paper. It is a part of the Drawings, Prints, and Graphic Design department.
This object was donated by Advisory Council. It is credited Purchased for the Museum by the Advisory Council.
Our curators have highlighted 6 objects that are related to this one. Here are three of them, selected at random:
Its dimensions are
58.1 x 42.9 cm (22 7/8 x 16 7/8 in.)
It has the following markings
Watermark: T centrally placed above the I H S over three nails rising from a heart in oval
It is inscribed
Inscribed in pen and brown ink across top of sheet: Coupe du Salon d'alignement à l'Enfilade du grand Apartement du Palais Royal; lower left: the scale 5 Toises.
Cite this object as
Drawing, Preliminary Design for the Salon d'Angle at the Palais Royal, Paris, France; Gilles-Marie Oppenord (French, 1672–1742); France; pen and black ink, brush and watercolor on white laid paper; 58.1 x 42.9 cm (22 7/8 x 16 7/8 in.) ; Purchased for the Museum by the Advisory Council; 1911-28-80