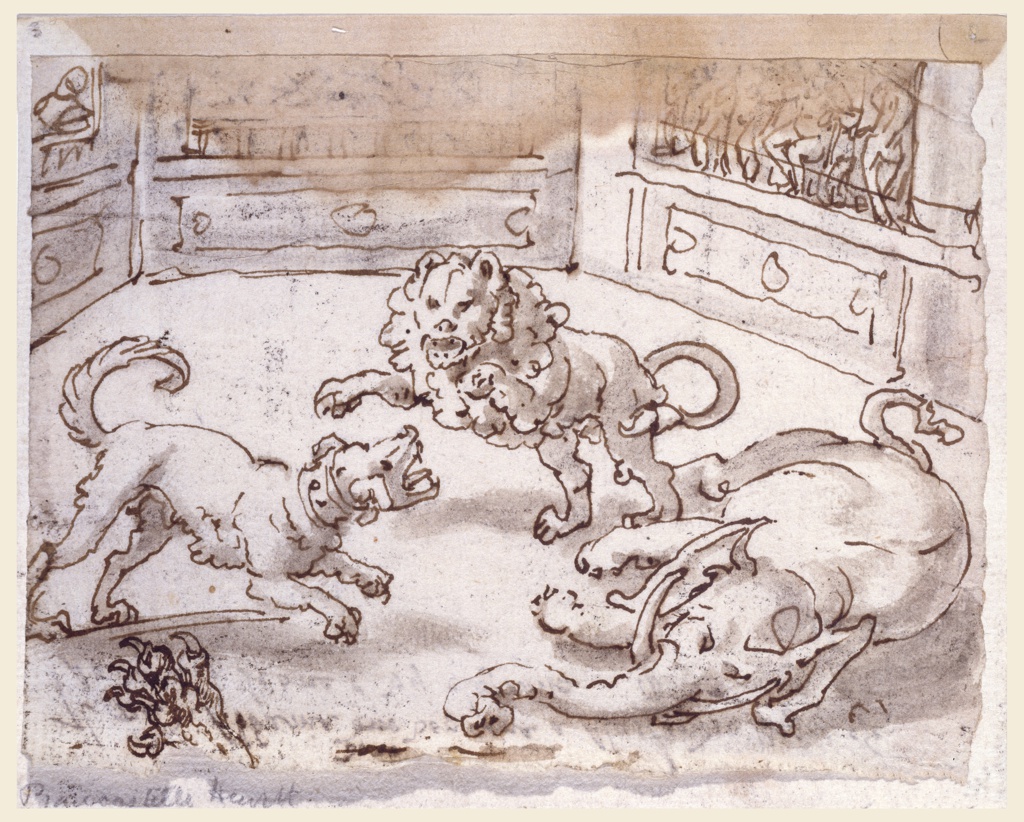 Drawing, Sketchbook Page: A Dog, After Having Killed an Elephant, Fights a Lion, ca. 1590
This is a Drawing. It was created by Jan van der Straet, called Stradanus. It is dated ca. 1590 and we acquired it in 1901. Its medium is pen and brown ink, brush and grey-brown wash on white laid paper. It is a part of the Drawings, Prints, and Graphic Design department.
It is credited Museum purchase through gift of various donors.
Its dimensions are
10.3 x 13.8 cm (4 1/16 x 5 7/16 in.)
It is inscribed
Reverse: "Il Re di Albania dono (written over, struck out: dono) vn cane a Alessandro Magno che/attero un lione e un elefante lbo. 8. cop. 40/Plinio."
Cite this object as
Drawing, Sketchbook Page: A Dog, After Having Killed an Elephant, Fights a Lion, ca. 1590; Jan van der Straet, called Stradanus (Flemish, active Italy, 1523–1605); Italy; pen and brown ink, brush and grey-brown wash on white laid paper; 10.3 x 13.8 cm (4 1/16 x 5 7/16 in.); Museum purchase through gift of various donors; 1901-39-2482