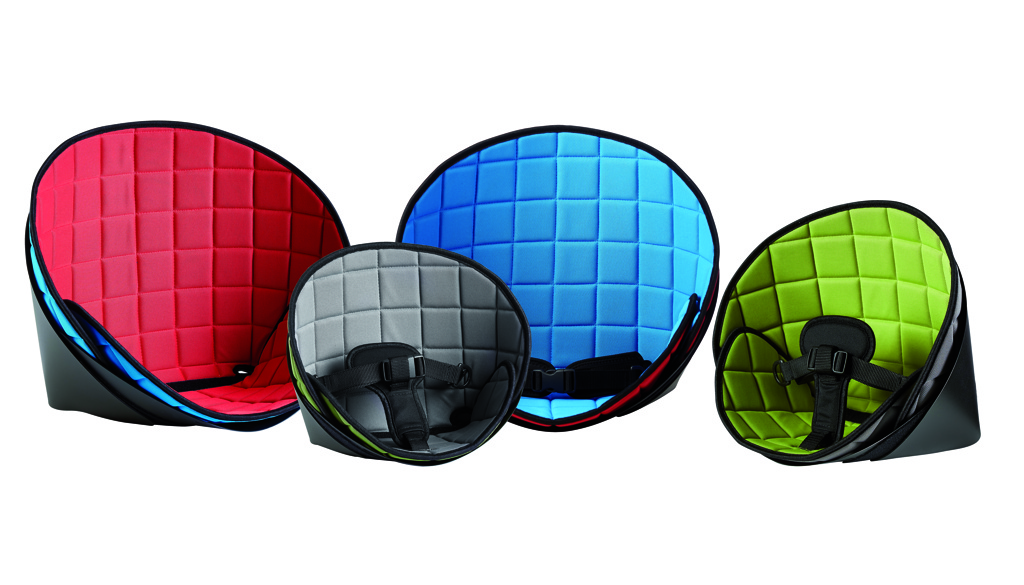 Object Timeline
| | |
| --- | --- |
| | |
| 2016 | Work on this object began. |
| 2017 | |
| 2023 | |
Chair, Size 3, R82 Scallop
This is a Chair, Size 3. It was designed by R82. It is dated 2016. Its medium is shell: polypropylene; cushion: polyester and polyurethane; straps: polypropylene.
Designer Keira Gwynn originally created this simple, portable, and versatile seat as a student project for use as an indoor or outdoor aid in floor sitting or to add extra support attached to a chair. By enclosing the seat around the child's pelvis and trunk, it provides stability without preventing movement, providing sensory feedback that creates a sense of calm and relaxation.
This object was donated by R82. It is credited Gift of Convaid | R82.
Our curators have highlighted 7 objects that are related to this one. Here are three of them, selected at random:
Its dimensions are
H x W x D: 31.5 × 27 × 31.5 cm (12 3/8 × 10 5/8 × 12 3/8 in.)
This object was previously on display as a part of the exhibition Access+Ability.