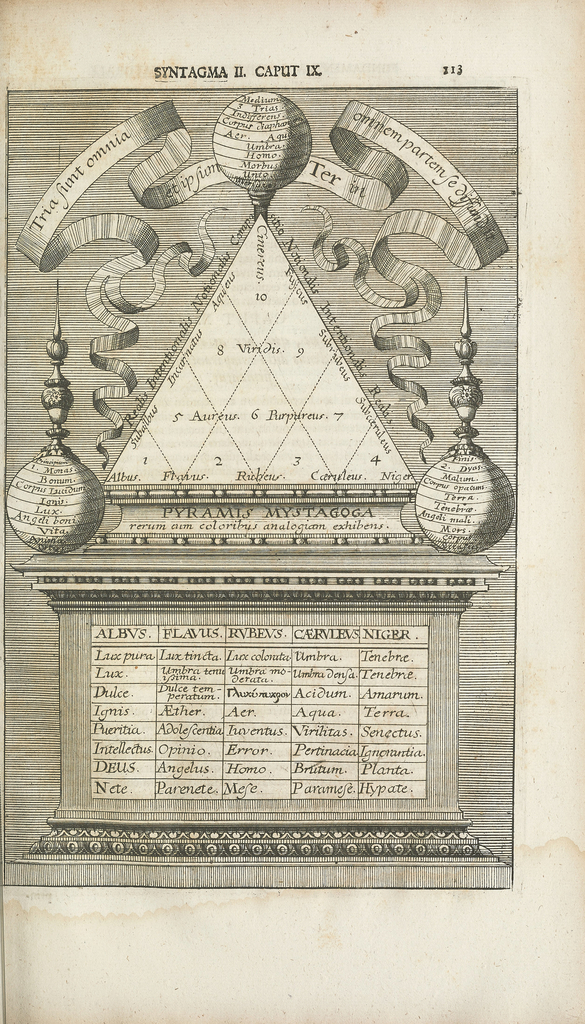 Book, Oculus artificialis teledioptricus sive telescopium (The Eye Also of a Telescope or an Artificial Teledioptricus), 1702
This is a Book. It was printed by Johannis Ernesti Adelbulneri.
It is dated 1702. Its medium is
letterpress and engraving on paper
.
Predating Newton's Opticks by two years, Johann Zahn's system was one of the last extending from the classical tradition of color theory established by Aristotle. Zahn's color diagram takes the shape of an equilateral triangle, with black and white at opposite ends of the base and yellow, red, and blue in between. Lines connect colors on the opposite sides of the triangle, creating diamonds of mixed colors.
It is credited Gift of Bern Dibner, Smithsonian Libraries, QC380 .Z19.
Its dimensions are
H x W (open): 35 × 46 cm (13 3/4 × 18 1/8 in.)