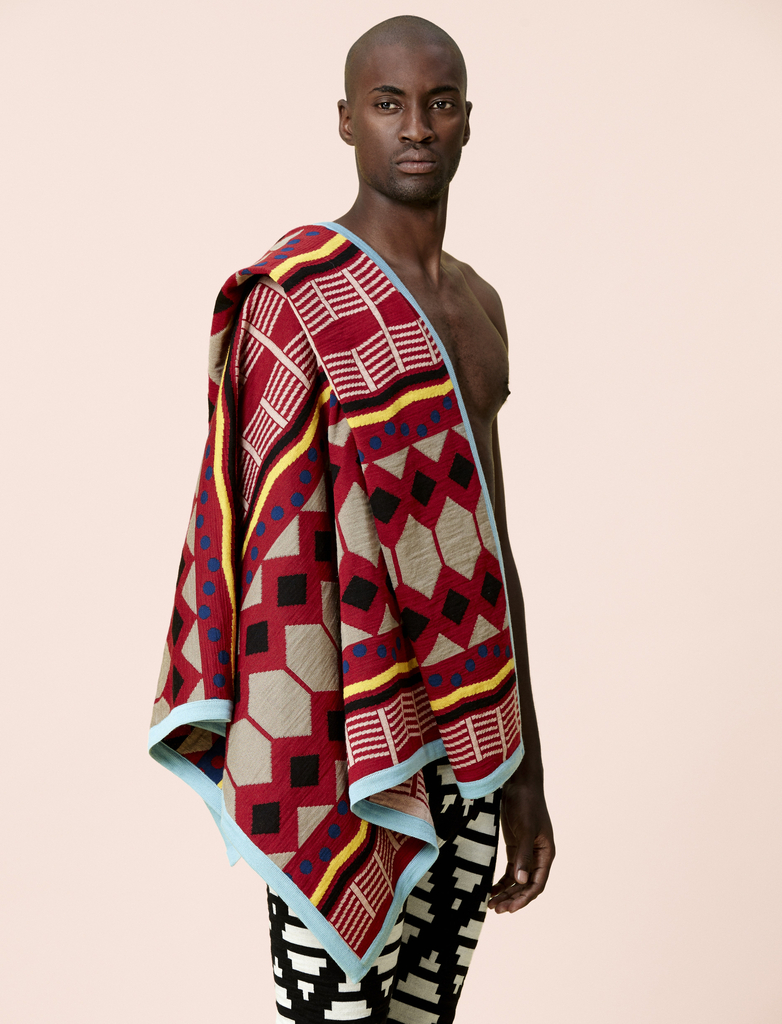 Object Timeline
| | |
| --- | --- |
| | |
| 2014 | Work on this object began. |
| 2016 | |
| 2023 | |
Nyawuza Shawl, Ndlela Ntle Shorts, Sandals, And Socks, from the Mtanom'gquba collection, Spring / Summer 2016
This is a Nyawuza shawl, Ndlela ntle shorts, sandals, and socks. It was designed by Laduma Ngxokolo and made for MaXhosa. It is dated 2014. Its medium is merino wool, mohair, leather, bamboo.
In his Spring / Summer 2016 collection Mtanom'gquba, Ngxokolo brings the traditions of his Xhosa culture into the realm of global fashion. Inspired by the manhood initiation rituals of the Xhosa, he uses traditional beadwork to create beautifully geometric and patterned pieces. This shawl and shorts set evokes traditional African style. Enriched with colorful shapes and patterns, the piece embodies South African fashion. The theme for the Spring / Summer 2016 collection is Mtanom'gquba, a Xhosa term for native Africans.
It is credited Museum purchase from designer.
Our curators have highlighted 42 objects that are related to this one. Here are three of them, selected at random: